· FIGHTERS/DESTROYERS
· BOMBERS & GROUND ATTACK
· SEAPLANES & FLYING BOATS
· RECON & ROTARY WING
· TRANSPORT, UTILITY & MISC.
· GLIDERS
· TRAINERS
· MISSILES
· POWERPLANTS
· ARMAMENTS
· ORDANANCE
· ACES
· POSTWAR
· PROTOTYPES AND
SECRET PROJECTS
· CAPTURED AIRCRAFT
· WRECKS
· FUEL TERMS
· MAIN MENU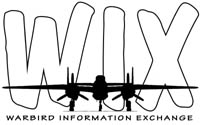 Warbird discussion forums

Warbirds-Online
Warbird News and commentary.

Warbird Registry
The histories of individual warbirds.

U.S.A.A.F
U.S. NAVY
BRITISH
JAPANESE
RUSSIAN
VIETNAM ERA
ALLIED


WHATS NEW
ARTICLES
STAFF
REVIEWS
PX STORE
FAQ
CONTACT US
SUPPORT THE SITE
LINKS

---
MAIN INDEX > GLOSSARY OF TERMS

---
Glossary Of German Terms

Abschuss "Shootdown"--an air victory.
Alarmstart Scramble.
Ami slang for American.
Blitzkrieg "lightning war"--the highly mobile form of warfare developed by the Germany and used with great effect by the Wehrmacht between 1939 and 1941; it was the first wide scale use of combined arms doctrine.
dicke Autos "fat cars"--enemy heavy bombers.
Einsatzfruede love of combat.
Einsatzstaffel operational Staffel (of a training unit.).
Endausbildungstaffel operational training squadron.
Endgueltige Vernichtung final destruction of an already-culled aircraft.
Ergaenzungsgruppe (ErgGr) advanced training group.
Ergaenzungsstaffel (ErgSt) advanced training squadron.
Erprobungsgruppe (EprGr) operational test group.
Erprobungsstaffel (EprSt) operational test squadron.
Experte a fighter pilot proficient in aerial combat; the Allied Ace.
Fliegerdivision (FD) air division--a higher command containing several types of flying units.
Fliegerfuehrer (Flifue) aircraft command/control unit or it's commander. In the case of isolated theatres, the theatre air commander..
Fliegerkorps (FG) air corps--a higher command containing several Fliegerdivisonen.
Flugzeugfuehrer pilot.
Freie Jagd "free hunt"--a fighter sweep without ground control.
Fuehrer leader.
Fuehrungsstaffel leader's squadron.
Fuehrungsverband lead formation.
General der Jagdflieger (GdJ) General of the Fighter Arms; a staff position in the RLM. Werner Moelders and Adolf Galland were the most prominent holders of this position.
Geschwader wing (pl. Geschwader)--the largest mobile, homogeneous Luftwaffe flying unit.
Geschwaderkommodore wing commodore--usually a Major, Oberstleutenant, or Oberst in rank.
Gruppe (Gr) group (pl. Gruppen)--basic Luftwaffe combat and administrative unit.
Gruppenkommandeur group commander--usually a Haptmann, Major, or Oberstleutnant in rank.
Herausschuss "shhot out" (cull)--to damage a bomber sufficiently to seperate it from it's formation.
Himmelfahrtskommando "mission to heaven"--suicide mission.
Holzauge "wooden eye"--the last airplane in a formation.
Horrido hunters' or pilots' cry of victory. St. Horridus was the patron saint of hunters and fighter pilots.
Indianer "Indians"--enemy fighters.
Jabostaffel fighter-bomber squadron.
Jaeger originally hunter, now fighter pilot.
Jaegerschreck :fear of fighter"--a derogatory term coined in Goering's headquarters.
Jagdbomber (Jabo) fighter-bomber.
Jagddivision (JD) fighter division; could command one or more Jafue or Jagdgeschwader.
Jagdflieger fighter pilots.
Jagdfliegerfuehrer (Jafue) fighter command/control unit or it's commander. Tha Jafue originated as administrative units but evolved into operational control units during the war.
Jagdgeschwader (JG) fighter wing, commanding three or four Gruppen.
Jagdgruppe (JGr) fighter group, containing three or four Staffeln.
Jagdkorps fighter corps; commanded one or more Jagddivisionen.
Jagdschutz "fighter protection"--generally, apatrol of a section of front, rather than an escort mission.
Jagdstaffel fighter squadron, originally containg twelve aircraft (three Schwaerme). It's authorized strength was increased to sixteen in 1943.
Jagdverband (JV) fighter unit. The term was only used for JV 44, the Gruppe of jet fighters commanded by General Adolf Galland in 1945.
Jagdwaffe fighter arm or fighter force.
Kampfgeschwader (KG) bomber wing.
Kanalfront the (English) channel front.
Kanalgeschwader the geschwader serving on the English Channel (JG 2 and JG 26).
Kanaljaeger fighter pilot(s) based near the channel.
Kapitaen "captain"--a Staffel command position rather than a rank.
Katschmarek a sland term for a wingman--originally a derogatory term for a dim-witted infantry recruit.
Kette flight of three aircraft.
Kommandeur "commander"--a Gruppe command position rather than a rank.
Kommodore "commodore"--A Geschwader command position rather than a rank.
Luftflotte (LF) "air fleet"--corresponded to a numbered American Air Force.
Luftwaffe "air force"--refers to German Air Force.
Luftwaffenkommando (Lkdo) air command-a small or down-graded Luftflotte.
Nachtjagdkommando night fighting detatchment.
Nachwuchs "new growth"--a late-war replacement pilot.
Oberwerkmeister line chief.
Pulk combat box-an American heavy bomber formation.
Reich "empire"--Hitler's Germany was the Third Reich.
Reichsluftfahrtministerium (RLM) German Air Minitry; Goering's headquarters, it controlled all aspects of German aviation.
Reichsverteidigung (RVT) organization responsible for the air defence of Germany.
Rotte tactical element of two aircraft.
Rottenflieger wingman, the second man in a Rotte.
Rottenfuehrer leader of an element of two aircraft.
Schnellkampfgeschwader (SKG) fast bomber wing.
Schwarm flight of four aircraft (pl Schwaerme); all German fighter formations were made up of units of Schwaerme.
Schwarmfuehrer flight leader.
Sitzkrieg "sitting war"--the "phony war" in western Europe between September 1939 and April 1940.
Stab staff.
Stabsschwarm staff flight.
Staffel (St) squadron (pl. Staffeln).
Staffelfuehrer squadron leader (temporary or probationary).
Staffelkapitaen squadron leader--usually a Leutnant, OberLeutnant or Hauptmann.
Stukageschwader (Stg) dive-bomber wing.
Tommy German slang for Englishman.
Valhalla a large formation of aircraft.
Zerstoerer "destroyer" (heavy fighter)--Bf 110 or Me 410 twin-engined fighter.
Zerstoerergeschwader (ZG) heavy fighter wing.
Zerstoerergruppe (ZGr) heavy fighter group.

---
Sources:
Donald Caldwell - JG 26: Top Guns of the Luftwaffe
---
MAIN INDEX > GLOSSARY OF TERMS

---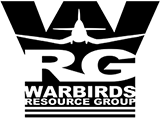 A WARBIRDS RESOURCE
GROUP WEBSITE
---
HOW CAN I
SUPPORT
THIS SITE?
(Click Here For Info)
---
---