Focke Wulf Fw 200 Condor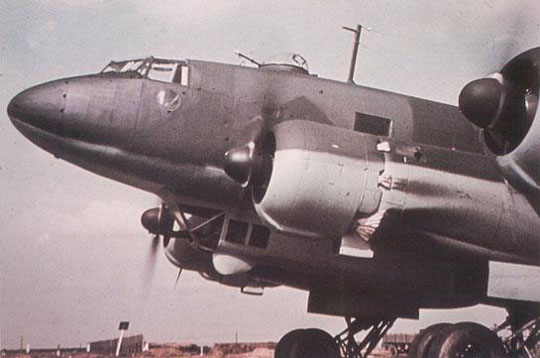 The Fw 200 was built to a Lufthansa specification with Wilhelm Bansemir as project director. It first flew in July 1937 after just under one year of development with Kurt Tank at the controls. The aircraft was a simple development of an earlier commercial airliner. It was an all-metal, four-engined monoplane capable of carrying 25 passengers up to 3,000 km (1,860 mi).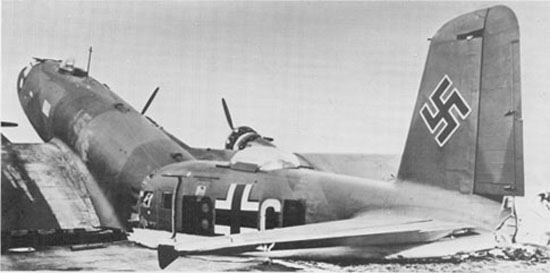 Fw 200C-3 with broken back
To adapt it for wartime service, hardpoints were added to the wings for bombs, the fuselage was strengthened and extended to create more space, and front, aft and dorsal gun positions were added. (Their extra weight meant that a number of early Fw 200 broke up on landing, a problem that was never entirely fixed.) Later models were equipped with radar.