MEMBER SITES

Warbird discussion forums

Warbirds-Online
Warbird News and commentary.

Warbird Registry
The histories of individual warbirds.
---
RESOURCE CENTERS
– U.S.A.A.F
– U.S. NAVY
– LUFTWAFFE
– JAPANESE
– RUSSIAN
– VIETNAM ERA
– ALLIED

---
OTHER SECTIONS
WHATS NEW
ARTICLES
STAFF
REVIEWS
PX STORE
FAQ
CONTACT US
SUPPORT THE SITE
LINKS
MAIN INDEX >
BOMBERS
---
BRISTOL BUCKINGHAM
---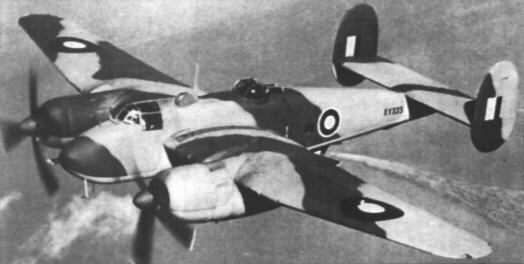 ---
Type: Bomber (later transport)
Crew: Four
Origin: Bristol
Models: B.1 and Buckmaster
First Flight: February 4, 1943
Service Delivery: N/A
Final Delivery: 1946
Number Produced: 119


---

Engine:
Model: Bristol Centaurus VII
Type: 18 Cylinder Sleeve-valve radial
Number: Two Horsepower: 2,520 hp


---

Dimensions:
Wing span: 71 ft. 10 in. (21.8m)
Length: 46 ft. 10 in. (14.2m)
Height: 17 ft. 6 in. (5.33m)
Wing Surface Area: N/A

Weights:
Empty: 24,042 lbs. (10,910 kg)
Loaded: 38,050 lbs. (17,270 kg)


---

Performance: Maximum Speed:
– 330 mph (528 km/h)
High-speed Cruise: 285 mph (460 kph)
Efficient Cruise: 195 mph (315 kph)
Initial climb: 1,700 ft./min. (516 m/min)
Service Ceiling: 25,000 ft. (7620 m)
Range (at 195mph): 3,180 miles (5120 km)


---

Armament:
Four fixed .303 Brownings in nose.
Four .303 Brownings in Bristol B.12 dorsal turret.
Two .303 Brownings in Bristol B.13 ventral turret.

Payload:
4,000 lb. (1814 kg) in internal bomb bay.

---
The Bristol Type 163 Buckingham was a medium bomber built for the Royal Air Force during World War II. Obsolete almost as soon as it took its first test flight, it was built in limited numbers, and was relegated transport and utility duties.

Design/Development:
In 1941, a replacement for the Bristol Blenheim was needed and the Air Ministry issued specification B.2/41 calling for an aircraft that could carry 4,000 lb (1,150 kg) of bombs on daylight raids over Germany. The specifications required excellent performance as well as effective defensive armament. Bristol Aeroplane Company responded with the Buckingham B. Mk 1, powered by the new Bristol Centaurus radial engine. Relatively conventional in appearance, the aircraft mounted guns in the nose, dorsal and ventral turrets. Unusually the bombadier/navigator position was in the ventral gondola instead of the traditional spot in the nose.

During initial testing the Buckingham proved to be unstable and various modifications were performed, including the enlargement of the verticle tail surfaces.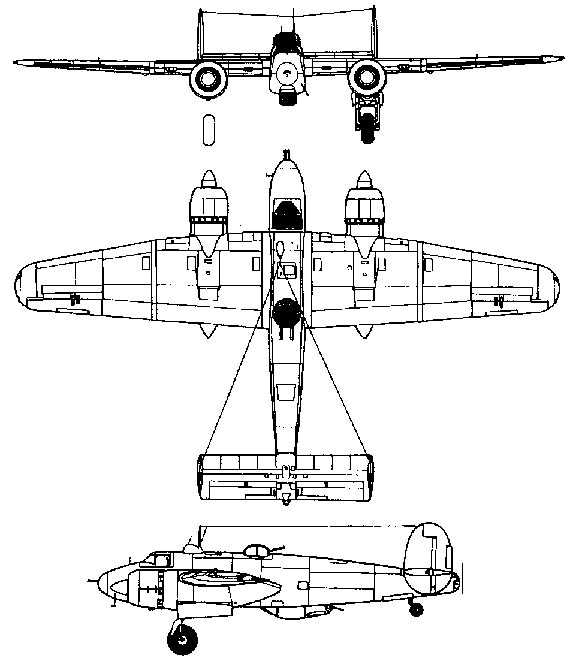 Service History:
While not a bad aircraft, the Buckingham fell victim to rapidly changing requirements and needs. By the time type 163 entered production, the mission requirements that it had been designed for were already being filled by the de Havilland Mosquito. By the time it was descided that the design was unneccesary, 119 had been built. The first 54 were already completed as bombers, the remainder were converted to a courier configuration. The guns were removed and windows and four seats were installed. These aircraft were redesignated as Buckingham C. Mk 1 and delivered to RAF Transport command. An additional 65 aircraft in various stages of completion were finished as Buckmaster transports. Later the C. Mk 1s were modified for the trainer role were it continued to serve until the mid 1950s.
---
Sources:
Gunston, Bill - The Encyclodepia of the Worlds Combat aircraft, 1976, Chartwell Books, Inc., NY

---
MAIN INDEX >
BOMBERS
---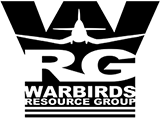 A WARBIRDS RESOURCE
GROUP WEBSITE
---
HOW CAN I
SUPPORT
THIS SITE?
(Click Here For Info)
---
---
---