Blohm und Voss Bv 144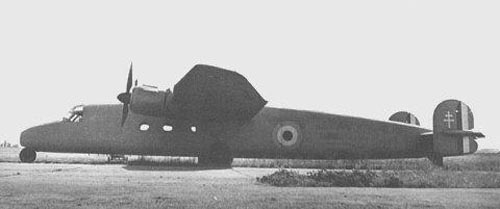 In 1940, Blohm & Voss, at the request of Deutsche Lufthansa, designed the BV 144 as a short to medium range airliner. At the time the war was going in Germany's favour, and planning for post-war commercial airliner services was reasonable. The BV 144 was an all-metal, high-wing monoplane, powered by two BMW 801 MA radial engines. A unique feature of the BV 144 was the wing, which was designed to have variable incidence. An electro-mechanical device rotated the wing by its main spar, up to 9°. The BV 144 had a crew of three and was planned to be capable of carrying 18 to 23 passengers.
Type:
Medium Transport.
Origin:
Blohm und Voss, Abt. Flugzeugbau
Program assigned to Soc. Louis Breguet, Bayonne, France.
Models:
V-1
Crew:
N/A
First Flight:
August 1944
Final Delivery:
Prototypes only
Number Produced:
2
---
Powerplant:
Model:
BMW 801
MA
Type:
18-Cylinder two-row radials
Number:
Two
Horsepower:
1,600 hp
---
Dimensions:
Wing span:
88 ft. 7 in. (27.00m)
Length:
71 ft. 6¼ in. (21.8m)
Height:
15 ft. 6¾ in. (4.75m)
Wing Surface Area:
N/A
Weights:
Empty: 17,416 lb. (7900 kg)
Loaded: 28,660 lb. (13,000 kg)

Performance:
Maximum Speed (Est.): 292 mph (470 kph)
Initial Climb: N/A
Service Ceiling: N/A
Range: 963 miles (1550 km)

---
Armament: None

Payload: 18 Passengers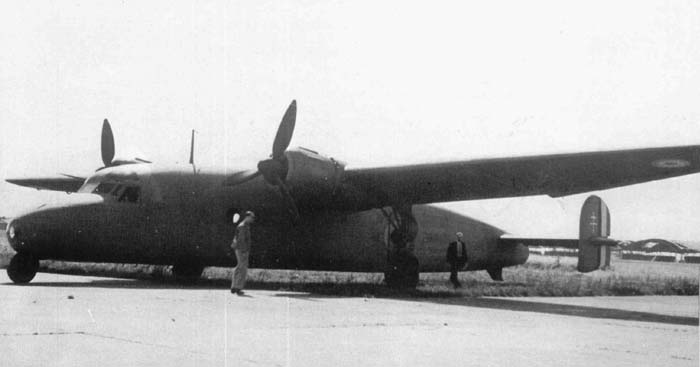 Sources:
Gunston, Bill & Wood, Tony -
Hitler's Luftwaffe
, 1977, Salamander Books Ltd., London