---
LUFTWAFFE RESOURCE CENTER
>
SECRET PROJECTS & PROTOTYPES
>
PREVIOUS PAGE
---
Messerschmitt P.1101
---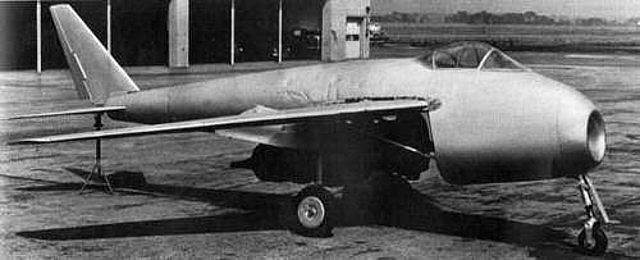 A P.1101 show after capture by United States Army.
---
Type: Interceptor
Origin: Messerscmitt AG
Models: V1
First Flight: June 20, 1951 (see comments)
Service Delivery: None
Final Delivery: None

Engine:
Initial Trials - Junkers Jumo 004B Turbojet
Thrust: 1,980 lbs (900 kg)
Later - Heinkel-Hirth 109-011 Turbo Jet
Thrust: 2,866 lbs (1,300 kg)

Dimensions:
Wing span: 8.24m (27 ft. 0.5 in.)
Wing Sweep: 40 Degrees
Length: 9.13m (30 ft. 1 in.)
Height: 2.80m (9 ft. 2.25 in.)
Wing Surface Area: N/A


Weights:
Empty: 2,596kg (5,724 lbs.)
Maximum: 4,060kg (8,950 lbs.)

Performance:
Maximum Speed:
890kph (553 mph) at sea level
980kph (609 mph) at height
Initial climb: NA
Range: N/A
Service Ceiling: N/A

---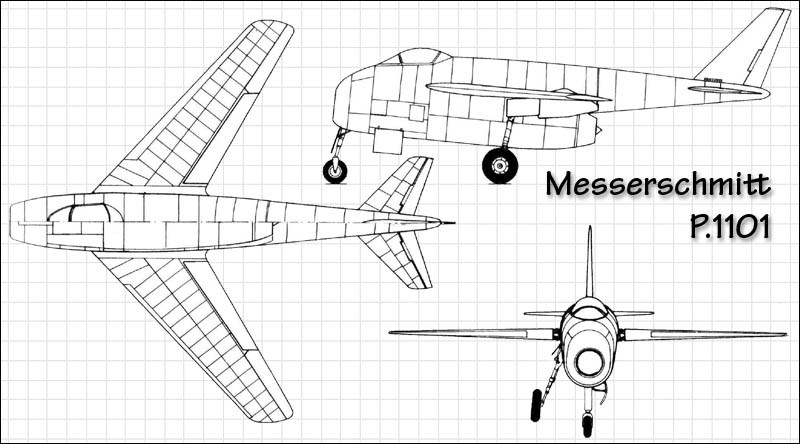 ---
Comment:
The P.1101 was to be a test bed aircraft used to study the effects of swept back wings on high speed flight but was not completed before wars end. The P.1101 was eventually transformed into the Bell X-5 and finally flew on June 20, 1951. The P.1101 was also used by SAAB as project 1101 which eventually led to the development of the SAAB J29.
---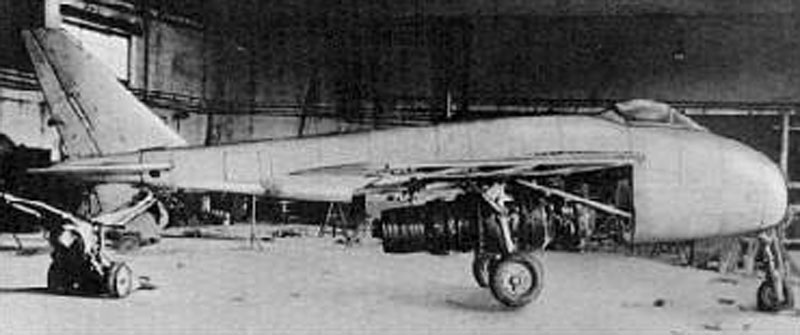 ---
Sources:
Gunston, Bill & Wood, Tony -
Hitler's Luftwaffe
, 1977, Salamander Books Ltd., London
---
LUFTWAFFE RESOURCE CENTER
>
SECRET PROJECTS & PROTOTYPES
>
PREVIOUS PAGE
---