---
LUFTWAFFE RESOURCE CENTER
>
BOMBERS
>
PREVIOUS PAGE
---
MESSERSCHMITT Me 264
---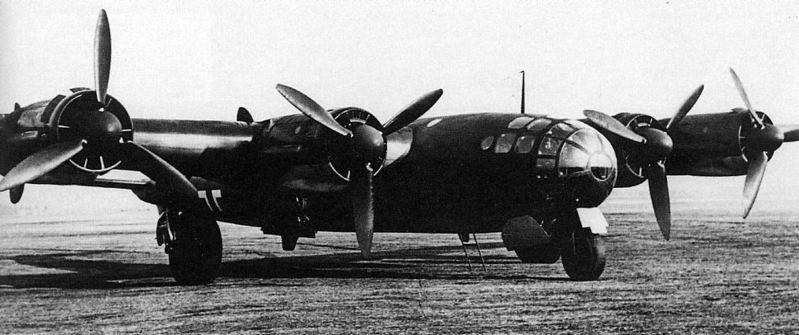 ---
TYPE:Ultra Long Range Bomber
ORIGIN:Messerschmitt AG
MODELS:V1 to V3
CREW:5-6
FIRST FLIGHT:December 1942
SERVICE DELIVERY:N/A
FINAL DELIVERY:N/A


---

ENGINE:
Model: BMW 801D or G
Type: 18-cylinder radials
Number: 4 Horsepower: 1,700 hp

---

DIMENSIONS: V3
Wing span: 141 ft. (43m)
Length: 68 ft. 7 in. (20.90m)
Height: 14 ft. (4.30m)
Wing Surface Area: 1,376 ft² (127.8 m²)

WEIGHTS: V3
Empty: 46,627 lbs. (21,150 kg)
Loaded: 100,400 lbs. (45,540 kg)
Maximum: 123,460 lbs. (37,630 kg.)

PERFORMANCE:
Maximum Speed: 351 mph (565 kph)
Rate Of Climb: 390 ft/min (120 m/min)
Combat Radius: N/A
Max. Range: 9,321 miles at 217 mph
Service Ceiling: 26,000 ft (8000 m)


---

ARMAMENT:
Type: 13mm MG 131 machine gun
Number: 4

Type: 20mm MG 151 cannon
Number: 2

BOMB LOAD:
6,600 lbs (3,000 kg) of assorted ordnance.

---
Comments
The Me 264 was designed from the begining as an 'Amerika' bomber. It's goal was to be able to carry a small load to the United States and return or a heavier load and ditch at sea and the crew picked up by U-boat.
The first prototype flew in December 1942, but soon allied pressure forced Messerschmitt to slow development and the prototypes were eventually destroyed by Allied bombing.
---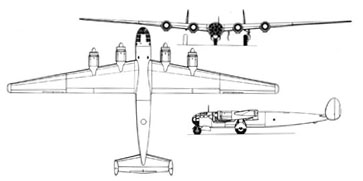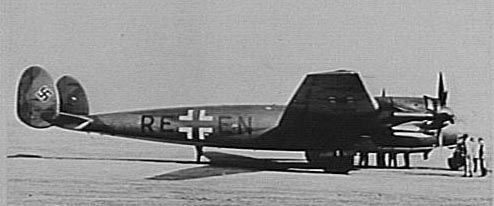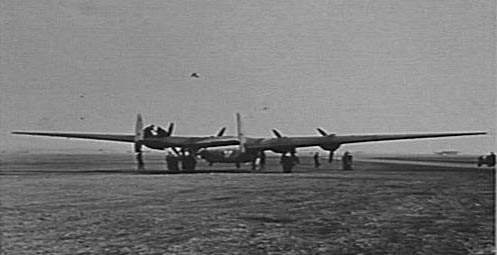 ---
Sources:
Gunston, Bill & Wood, Tony -
Hitler's Luftwaffe
, 1977, Salamander Books Ltd., London
---
LUFTWAFFE RESOURCE CENTER
>
BOMBERS
>
PREVIOUS PAGE
---