---
LUFTWAFFE RESOURCE CENTER
>
SECRET PROJECTS & PROTOTYPES
>
PREVIOUS PAGE
---
Henschel Hs 124
---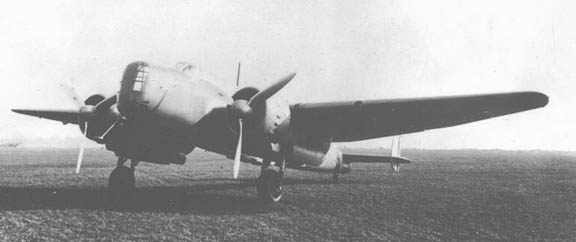 ---
Type: Heavy fighter-bomber, recce and close support
Origin: Henschel Flugzeugwerke AG
Models: Hs 124V1 to Hs 124V3
First Flight: Spring 1936
Service Delivery: None
Final Delivery: None


---

Powerplant:
Hs 124 V-1:
Model: Junkers Jumo 210C
Type: Inverted V12
Number: Two Horsepower: 640hp

Hs 124 V-2,3:
Model: BMW 132 Dc
Type: Nine-cylinder radial
Number: Two Horsepower: 880hp

Dimensions:
Wing span: 18.19m (59 ft. 8½ in.)
Length: 14.50m (47 ft. 6¾ in.)
Height: 3.75m (12 ft. 3½ in.)
Wing Surface Area: N/A

Weights:
Empty: 9,347 lb. (4249 kg)
Loaded: 15,906 lb. (7215 kg)


---

Performance:
Maximum Speed: 273 mph (440kph)
Range (with bomb-bay tank): 2,610 miles (4200km)


---

Armament: Hs 124 V2
Two MG 151 in nose turret.

Bomb load: in lieu of extra fuel
Six 220 lb. (100 kg.) bombs.

---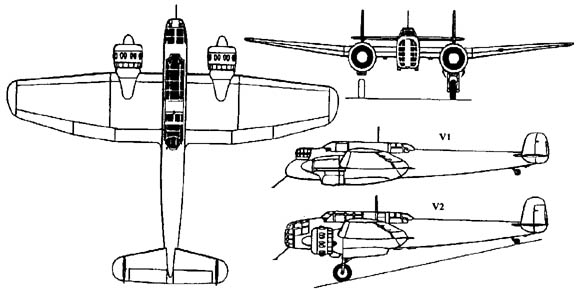 ---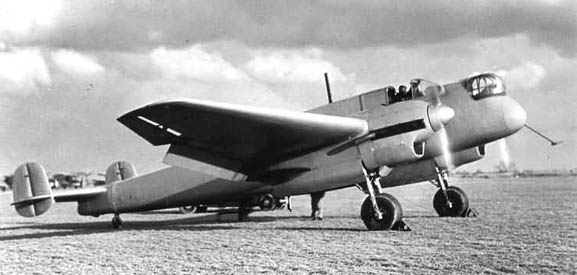 Henschel Hs 124V1
---
Sources:
Gunston, Bill & Wood, Tony -
Hitler's Luftwaffe
, 1977, Salamander Books Ltd., London
---
LUFTWAFFE RESOURCE CENTER
>
SECRET PROJECTS & PROTOTYPES
>
PREVIOUS PAGE
---