Heinkel He 119
One of the most radical aircraft built prior to World War II, Heinkel built this unusual aircraft to test concepts put forth by the Günter brothers. The most unusual aspect of the aircraft was that the powerplant, two V12's coupled to a common gearbox, was buried deep within the slim fuselage. A long shaft running through the center of the aircraft drove the propellor. The pilot and co pilot sat on either side of this shaft. While showing phenominal performance, the He 119 never achieved production. Most of the airframes were relegated to testing while V7 and V8 were sent to Japan.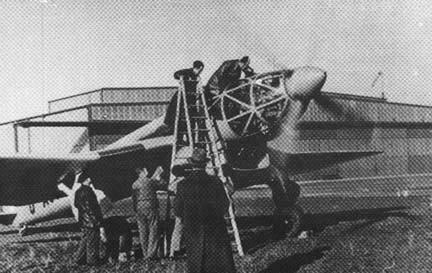 Type: High-speed recce bomber
Origin: Ernst Heinkel AG.
Models: V1 to V8
First Flight: Mid-1937
Final Delivery:N/A

---
Powerplant:
Daimler-Benz DB 606 (a coupled pair of inverted V12)
Horsepower: 2,350 hp
Cooling: Liquid
Diameter: N/A Fuel/Fluids:
Fuel Capacity: N/A
Type: N/A Lubricant Capacity: N/A
Type: N/A Hydraulic Fluid Capacity: N/A
Type: N/A Dimensions:
Wing span: 15.89m (52 ft. 2 in.)
Wing Surface Area: N/A
Length: 14.79m (48 ft. 6.5 in.)
Height: 5.40m (17 ft. 8.5 in.)
Stabilizer Span: N/A


Weights:(V6)
Empty: 5,200 kg (11,464 lbs.)
Loaded: 7,565 kg (16,678 lbs.) Performance: (V6)
Maximum Speed: 367mph (590kph)
Cruise Speed: N/A Range: 1,940 miles (3120km)
Initial Climb: N/A
Endurance: N/A
Service Ceiling: N/A Armament:
V2 equipped with upper and lower MG 15 Bomb Load:
V5 to V8 produced as recce and bomber versions. Bomber versions capable of carrying 2,205 lbs. (1,000kg) of ordnance internally.
---
Variants:
V1 - Fitted with armament.
V2 - Fitted with experimental radiator.
V3 - Fitted out as seaplane (still capable of 354mph)
V4 - Fitted for speed trials.
V5 to V8 - Production prototypes for recce and bomber types.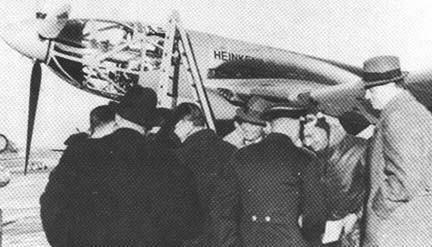 Sources:
Gunston, Bill & Wood, Tony -
Hitler's Luftwaffe
, 1977, Salamander Books Ltd., London