---
LUFTWAFFE RESOURCE CENTER
>
BOMBERS
>
PREVIOUS PAGE
---
Heinkel He 118
---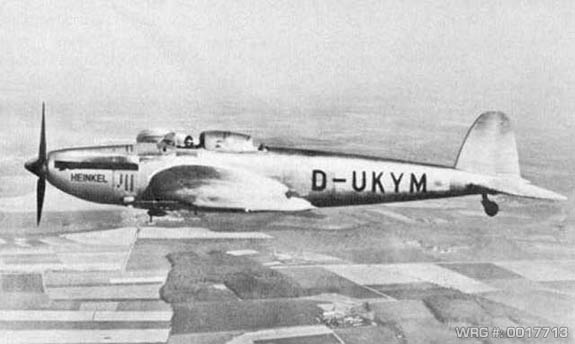 ---
Type: Dive Bomber
Origin: Ernst Heinkel AG
Models: He 118V1 to V5, He 118A-0
Production: 10 plus 5 prototypes
First Flight: Late 1935


---

Engine:
Model: Daimler-Benz DB 600C
Type: Inverted V12 liquid cooled*
Horsepower: 950hp
*V1 used Rolls Royce Buzzard

Dimensions:
Wing span: 15.09m (49 ft. 6½ in.)
Wing Surface Area: N/A
Length: 11.80m (38 ft. 8¾ in.)
Height: 4.18m (13 ft. 8¾ in.)
Stabilizer Span: N/A


Weights:
Empty: 2700kg (5,952 lb.)
Loaded: 4120kg (9,082 lb.)

Performance:
Maximum Speed: 245 mph (395 kph)
Cruise Speed: N/A
Range: 652km (1050 miles)
Initial Climb: N/A
Service Ceiling: N/A

Armament:
Two MG 17 wings
One MG 15 in rear cockpit
And
551 lb (250kg) of bombs internally with 2 crew.
1,102 lb (500kg) of bombs internally with 1 crew.

---
Notes:
A competitor to the Ju 87, the He 118 proved to be a capable aircraft. However, Junkers was awarded the contract. The V3 prototype was destroyed in an accident in June 1936. V4 and V5 went to the Japanese Army and Navy, respectively. The V2 prototype was later used to test the HeS 31 turbojet in 1939.
---
Sources:
Gunston, Bill & Wood, Tony -
Hitler's Luftwaffe
, 1977, Salamander Books Ltd., London
---
LUFTWAFFE RESOURCE CENTER
>
BOMBERS
>
PREVIOUS PAGE
---