· FIGHTERS/DESTROYERS
· BOMBERS & GROUND ATTACK
· SEAPLANES & FLYING BOATS
· RECONNAISSANCE
· HELICOPTERS
· TRANSPORT, UTILITY & MISC.
· GLIDERS
· TRAINERS
· MISSILES
· POWERPLANTS
· ARMAMENTS
· ORDANANCE
· ACES
· POSTWAR
· PROTOTYPES AND
SECRET PROJECTS
· CAPTURED AIRCRAFT
· WRECKS
· FUEL TERMS
· LUFTWAFFE AIRCRAFT
MARKINGS
· LUFTWAFFE DESIGNATION
SYSTEM
· LUFTWAFFE/RAF/USAAF
RANKS
· MAIN MENU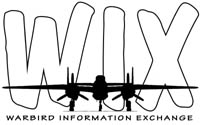 Warbird discussion forums
Warbirds-Online
Warbird News and commentary.
Warbird Registry
The histories of individual warbirds.

U.S.A.A.F
U.S. NAVY
BRITISH
JAPANESE
RUSSIAN
VIETNAM ERA
ALLIED


WHATS NEW
ARTICLES
STAFF
REVIEWS
PX STORE
FAQ
CONTACT US
SUPPORT THE SITE
LINKS

---
MAIN INDEX > HELICOPTERS & GYROS > PROTOTYPES >

---
Focke Wulf Fw 186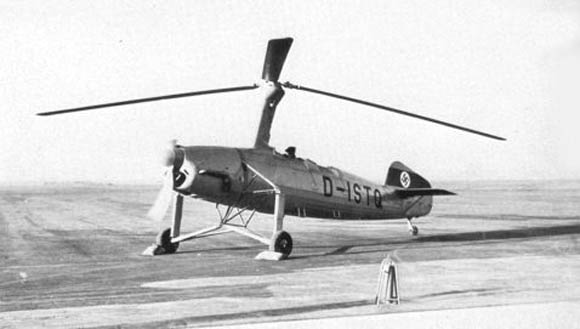 Focke Wulf Fw 186 V1, D-ISTQ
Type: Observation and army Co-Op
Origin: Focke-Wulf Flugzeugbau GmbH
Crew: N/A
Models: V1
First Flight: 1937
Service Delivery: None
Final Delivery: Prototypes only
Total Production: 2


---

Powerplant:
Model: Argus As 10C
Type: 8-Cylinder air-cooled inverted vee
Numer: One Horsepower: 240 hp

Dimensions: N/A

Weights: N/A

Performance:
Maximum Speed: 112 mph (180 kph)
Service Ceiling: N/A
Range: N/A


---

Armament: N/A

---
The Focke-Wulf Fw 186 was a one-man autogyro built by Focke-Wulf in 1937 with backing from the RLM (ReichsLuftfahrtMinisterium - Reich Aviation Ministry), for use as a liaison and reconnaissance aircraft, and featured short takeoff and landing characteristics. However only one prototype of the aircraft was constructed, and the project was abandoned when the RLM preferred the Fieseler Fi 156 Storch over the Fw 186.

---
Sources:
Gunston, Bill & Wood, Tony - Hitler's Luftwaffe
, 1977, Salamander Books Ltd., London

---
MAIN INDEX > HELICOPTERS & GYROS > PROTOTYPES >

---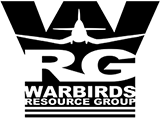 A WARBIRDS RESOURCE
GROUP WEBSITE
---
HOW CAN I
SUPPORT
THIS SITE?
(Click Here For Info)
---
---