---
LUFTWAFFE RESOURCE CENTER
>
SECRET PROJECTS & PROTOTYPES
>
Bv 155
>
PREVIOUS PAGE
---
Blohm und Voss BV 155
---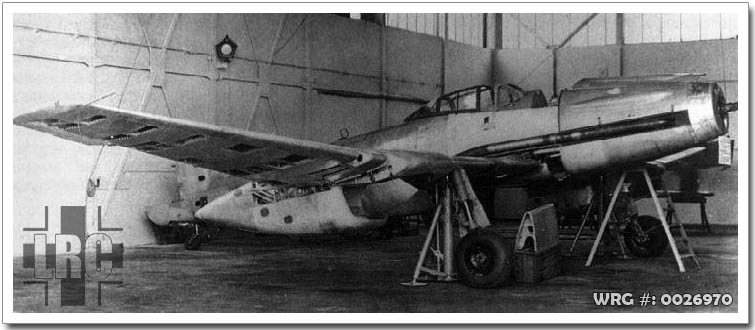 ---
Type: High-Altitude Interceptor
Origin:Blohm undVoss, Abt. Flugzeugbau
Models: A &B
First Flight: September 1, 1944
Service Delivery: None
Final Delivery: None


---

Engine:
Type: DB 603A with TKL 15 turbocharger
Horsepower: 1,450 hp at 49,210 ft. (15,000m)


---

Dimensions:
Wing span: 20.5m (67 ft. 3 in.)
Length: 12.00m (39ft. 4½ in.)
Height: 2.98m (9 ft. 9½ in.)
Wing Surface Area: N/A

Weights:
Empty: 10,734 lb. (4870 kg)
Maximum: 13,262 lb. (6016 kg)


Performance:
Maximum Speed: 429 mph (690kph)
Initial climb: N/A
Range: 895 miles (1440km) at high altitude
Service Ceiling: N/A


---

Armament:
Heavy groups of 15, 20 or 30mm cannon proposed


---

Comments:
Design originally started by Messerschmitt as a carrier fighter for the Graf Zeppelin but was developed as a pin-point bomber after the carrier was once again shelved. Eventually the design was given to Blohm und Voss to relieve the already overloaded Messerschmitt.

---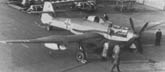 Special thanks to Marcelo Rabello for his assistance with the new images.
---
LUFTWAFFE RESOURCE CENTER
>
SECRET PROJECTS & PROTOTYPES
>
Bv 155
>
PREVIOUS PAGE
---