---
U.S. NAVAL AVIATION RESOURCE CENTER > RECON/OBSERVATION/PATROL > VENTURA > PREVIOUS PAGE

---
LOCKHEED PV-1 VENTURA
Design & Development
Built by the Vega Aircraft Company (a division of Lockheed), the PV-1 was a version of the Ventura built for the U.S. Navy. The main differences between the PV-1 and the B-34 were the inclusion of special equipment in the PV-1, adapting it to its patrol bombing role. The maximum fuel capacity of the PV-1 was increased from 1,345 gal (5,081 l) to 1,607 gal (6,082 l), to increase its range; the forward defensive armament was also reduced for this reason. The most important addition was of an ASD-1 search radar.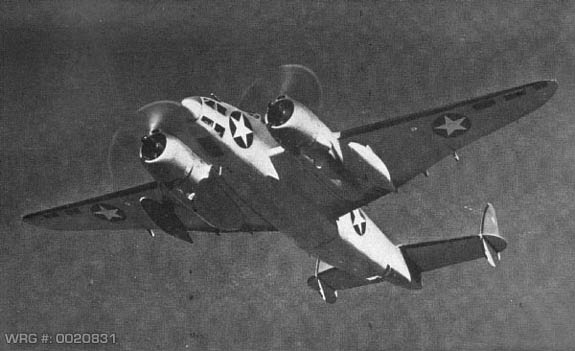 A Lockheed PV-1 Ventura patrol bomber.
[Source: U.S. Navy]

Early production PV-1s still carried a bombardier's station behind the nose radome, with four side windows and a flat bomb-aiming panel underneath the nose. Late production PV-1s dispensed with this bombardier position and replaced it with a pack with three 0.50 in (12.7 mm) machine guns underneath the nose. These aircraft could also carry eight 5 in (127 mm) HVAR rockets on launchers underneath the wings.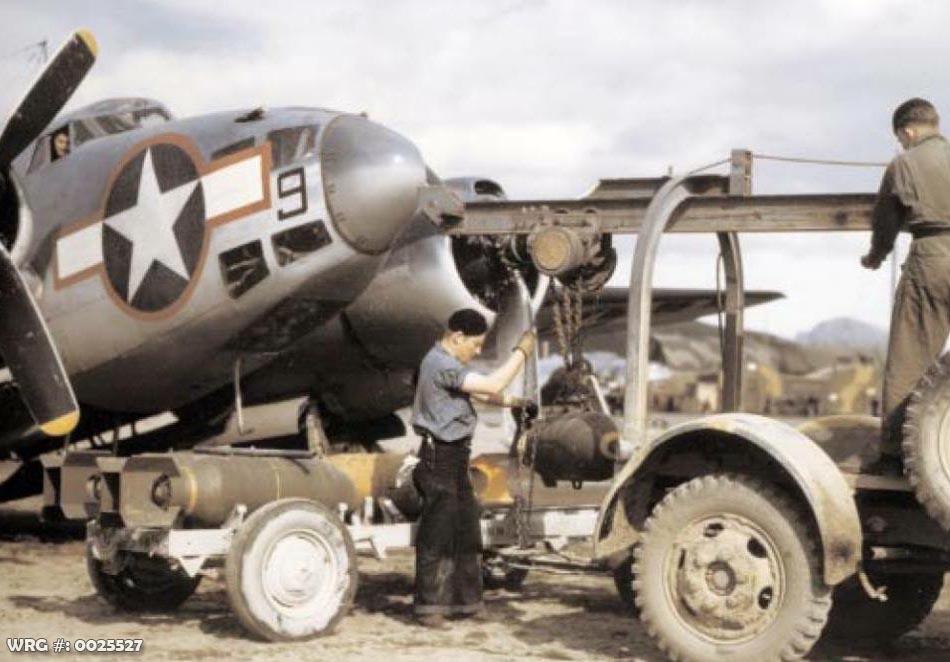 A Lockheed PV-1 Ventura patrol bomber.
[Source: U.S. Navy]

The PV-1 began to be delivered in 1942 December, and entered service in 1943 February. The first squadron in combat was VP-135, deployed in the Aleutian Islands in 1943 April. They were operated by three other squadrons in this theatre. From the Aleutians, they flew strikes against bases in Paramushiro and Shimushu, Japanese islands in the Kurile chain. Often, PV-1s would lead B-24 bomber formations, since they were equipped with radar. In late 1943, some PV-1s were deployed to the Solomon Islands as night fighters with VMF(N)-531, a Marine Corps fighter squadron.
---
Sources:
Wikipedia
---
U.S. NAVAL AVIATION RESOURCE CENTER > RECON/OBSERVATION/PATROL > VENTURA > PREVIOUS PAGE

---