---
U.S. NAVAL AVIATION RESOURCE CENTER > BOMBER/ATTACK > DEVASTATOR > PREVIOUS PAGE

---
Douglas TBD Devastator
Variants

XTBD-1
Prototype powered by a 800 hp (600 kW) XR-1830-60, one built.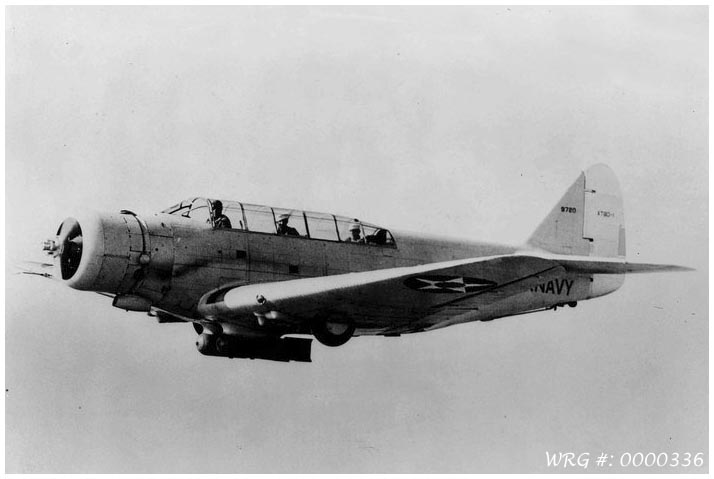 The XTBD-1 Devastator pictured in fight near Naval Air Station (NAS) Anacostia in Washington D.C. on October 14, 1935.
[Source: National Museum Of Naval Aviation]

TBD-1
Production variant powered by a 850 hp (630 kW) R-1830-64, 129 built.

TBD-1A
One TBD-1 modified with twin floats.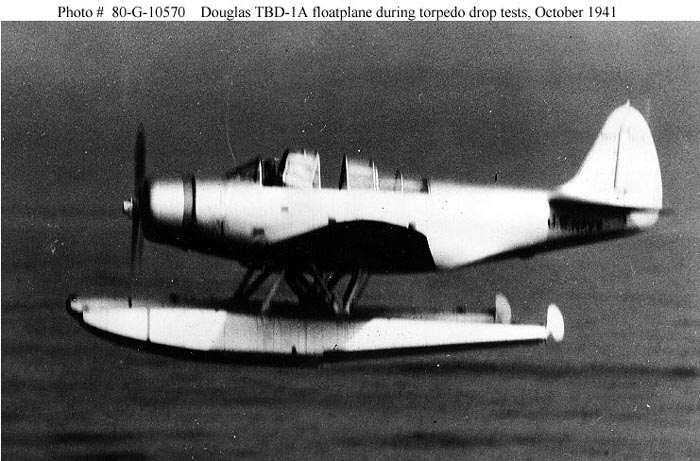 Douglas TBD-1A (Bu. 0268) in low-level flight during torpedo drop tests at
the Newport Torpedo Station, Rhode Island, October 10, 1941.
[Source: U.S. Navy]
Sources:
Wikipedia
---
U.S. NAVAL AVIATION RESOURCE CENTER > BOMBER/ATTACK > DEVASTATOR > PREVIOUS PAGE

---