U.S.S. Long Island/CVE-1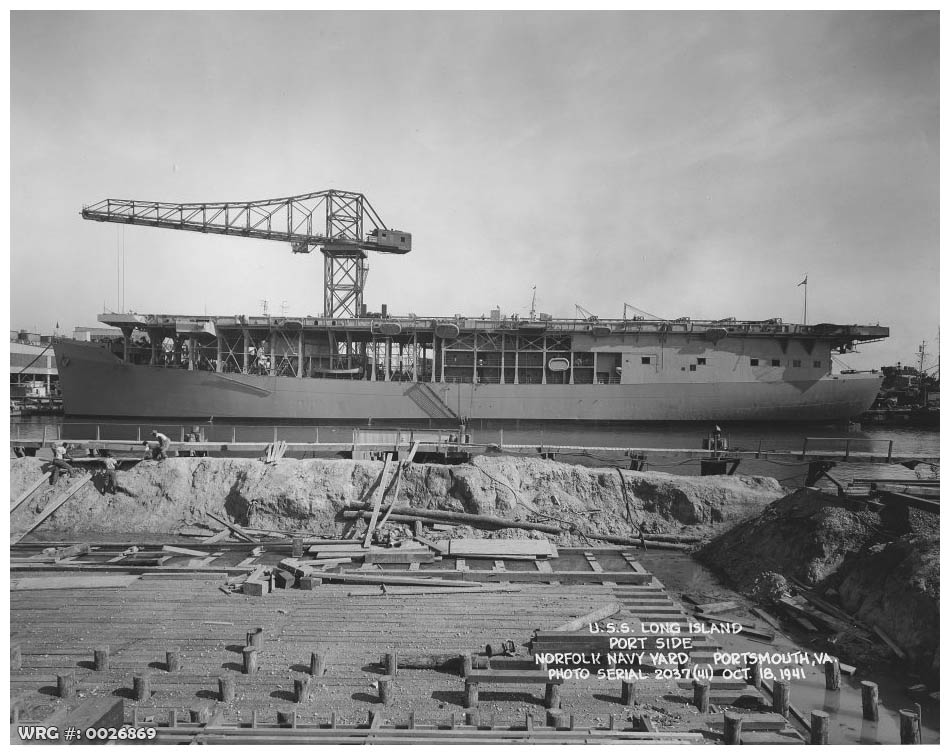 USS Long Island (AVG-1), Norfolk Navy Yard, Portsmouth, VA, October 18, 1941.
[Source: www.navsource.org]
Name: U.S.S. Long Island
Number: CVE 1

Class: Singular
Commisioned: 2 June 1941

USS Long Island (CVE-1) (originally AVG-1 and then ACV-1) was lead ship of her class and the first escort carrier of the United States Navy. She was also the second ship to be named after Long Island, New York.
She was laid down on 7 July 1939, as the C-3 cargo liner Mormacmail, under Maritime Commission contract, by the Sun Shipbuilding and Drydock Company, Chester, Pennsylvania as Yard No 185, launched on 11 January 1940, sponsored by Ms. Dian B. Holt, acquired by the Navy on 6 March 1941, and commissioned on 2 June 1941 as Long Island (AVG-1), Commander Donald B. Duncan in command.
Sources:
Wikipedia