---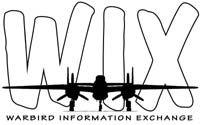 Warbird discussion forums

Warbirds-Online
Warbird News and commentary.

Warbird Registry
The histories of individual warbirds.

CONTACT US
SUPPORT THE SITE

---
U.S. NAVAL AVIATION RESOURCE CENTER > NAVAL AVIATION LEGENDS >

---
DAVID McCAMBELL
---
Born:
Jan. 16, 1910
Bessemer, Alabama

Passed:
June 30, 1996

Education:
Staunton Military Academy

Georgia Tech in Atlanta

U.S. Naval Academy
B.S. in Marine Engineering, 1933

Unit(s):
Commander, Air Group 15
"Fabled Fifteen"
USS Essex

Theatre(s):PTO

Last Wartime rank: Commander
Victories:
34 Aerial Destroyed
- 7 Aerial Destroyed
Plus 2 Probables on June 19, 1944
- 9 Aerial Destroyed
Plus 2 Probables on October 24, 1944
20 Strafing Destroyed
(?) Sorties

Decorations:
Medal of Honor
Navy Cross
Silver Star
Legion of Merit
Distinguished Flying Cross w/2 Gold Stars
Air Medal

Assigned Combat Aircraft:
F6F-3 Hellcat, "Minsi I"
F6F-5 Hellcat, "Minsi II"
F6F-5 Hellcat, "Minsi III"
SN: 70143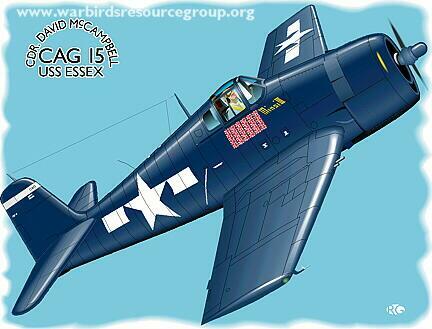 F6F-5 Hellcat "Minsi III"
---
SERVICE:
U.S. Naval Academy graduate in 1933. McCampbell was Honorably Discharged from the Navy, because of restrictions in the number of commissioned officers allowed at the time. Recommissioned as Ensign in the U.S. Naval Reserve. Transferred to U.S. Navy and assigned to U.S.S. Portland on June 14, 1934. Assigned Aircraft Gunnery Observer to Scouting Squadron 11, July 1936. Flight Training at Pensacola NAS, Florida in 1937. Received Naval Aviator wings in 1938 and assigned to VF-4 aboard the USS Ranger.

Transferred to the USS Wasp Air Group as Landing Signal Officer. On September 15, 1942, the USS Wasp was sunk by a Japanese submarine near Guadalcanal and McCampbell was rotated home to the USA for R&R. Served as an LSO instructor at Melbourne, Florida. Promoted to Lt. Commander. McCampbell became C.O. of VF-15 in September 1943. Assumed command of Carrier Air Group 15 in February 1944.
In May 1944, CAG 15, later known as "Fabled Fifteen", went to the Pacific war aboard the USS Essex, part of Task Force 58. McCampbell in command of all CAG 15's fighters, bombers and torpedo planes. The "Fabled Fifteen" became one of the most highly decorated Air Groups in history during their combat tour of seven months.

McCampbell returned to the USA and at Norfolk, Virginia, served as Chief of Staff to Commander Fleet Air and as Commander of Carrier Air Groups from March 1945 through January 1947. Assigned as a student to, and later as a staff member of the Intelligence Division, the Armed Forces Staff College. Served as Senior Naval Aviation Advisor to the Argentine Navy, 1948 through January 1951. Executive Officer of the USS Franklin D. Roosevelt, February, 1951. In March 1952, McCampbell became Planning Officer of the Staff of Commander Aircraft Atlantic, through July 1953. Assumed command of the Naval Air Technical Training Center at Jacksonville, Florida.

During the Summer of 1954, David McCampbell became Flight Test Coordinator at the Naval Air Test Center in Maryland. Commanded the USS Severn. Commanded the USS Bon Homme Richard. Assigned to the Joint Chiefs of Staff at Washington D.C. in 1960. In September 1962, McCampbell became the Assistant Deputy Chief of Staff for Operations to the Commander in Chief of Continental Air Defense Command. McCampbell retired from the U.S. Navy in 1964.

REMARKS:
Top American Naval Aviator Ace - His 34 E/A destroyed in the air is the greatest number of aircraft shot down by an American pilot in a single tour of duty - Add to that, his 20 E/A destroyed on the ground.

McCampbell led his fighters against a force of eighty Japanese carrier-based aircraft on June 19, 1944, that were approaching the American Fleet, during the Battles of the Phillipine Sea - He personally destroyed seven E/A plus two probables as the Americans virtually annihilated the attacking force in what became the legendary "Marianas Turkey Shoot".

In October 1944, during the Battle of Leyte Gulf, McCampbell with only his wingman, Lt. Roy W. Rushing, accounted for fifteen E/A destroyed of an attacking Japanese force of sixty planes - McCampbell and Rushing attacking a force of forty fighters while the rest of a flight of five Hellcats, the only available air defense of the American Fleet, attacked the remaining force of twenty bombers. David McCampbell personally destroyed nine E/A plus two probables in the scrap in which the enemy was forced to abandon their attack before reaching the fleet.

Because of his accomplishments, McCampbell was awarded the Medal of Honor which was presented to him by President Franklin D. Roosevelt, among his many decorations and awards. McCampbell is enshrined in the National Aviation Hall of Fame.

---
U.S. NAVAL AVIATION RESOURCE CENTER > NAVAL AVIATION LEGENDS >

---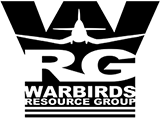 A WARBIRDS RESOURCE
GROUP WEBSITE
---
HOW CAN I
SUPPORT
THIS SITE?
(Click Here For Info)
---
---
---
---