---
U.S.A.A.F. RESOURCE CENTER
>
EXPERIMENTAL
>
PREVIOUS PAGE
---
BOEING XB-39 SUPERFORTRESS
Operational History
Fisher finally focused again on the B-39. The first flight of the B-39 was made on 9 December 1944 at Cleveland, Ohio. The initial flight tests of the B-39, without turbosuperchargers installed, were impressive. However, the B-39 program was by now seriously delayed, and the flawed R-3350 B-29s had already been rushed into combat in June 1944.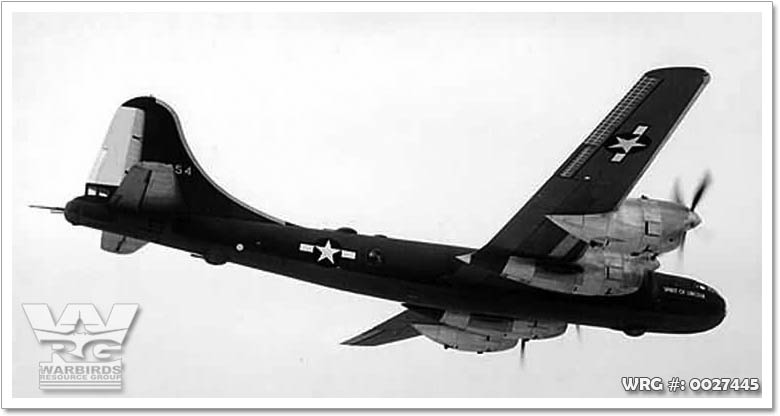 Boeing-GM XB-39 Superfortress/41-36954.
[Source: Unknown]
Despite continuing problems with the B-29s, the aircraft was functioning well enough in combat that it no longer made any sense to shift resources in the manufacturing base to a new engine for the B-29 and so the B-39 was not ordered into production.
---
Sources:
Wikipedia
---
U.S.A.A.F. RESOURCE CENTER
>
EXPERIMENTAL
>
PREVIOUS PAGE
---