---
U.S.A.A.F. RESOURCE CENTER
>
FIGHTERS
>
P-51 MUSTANG
>
PREVIOUS PAGE
---
P-51 MUSTANG
Variants
NA-73X
- Prototype, one built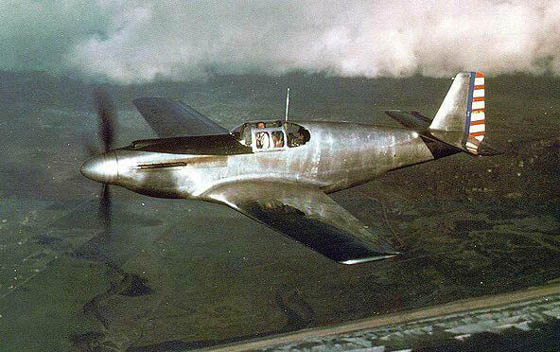 The NA-73X prototype.
(NAA Photo)
A-36 Apache / A-36 Invader
- Attack variant of the initial production run for the UK, initially named Invader but very quickly re-named Apache
P-51 - 150 built
P-51A - 310 built at Inglewood, CA
P-51B - 1,988 built at Inglewood, CA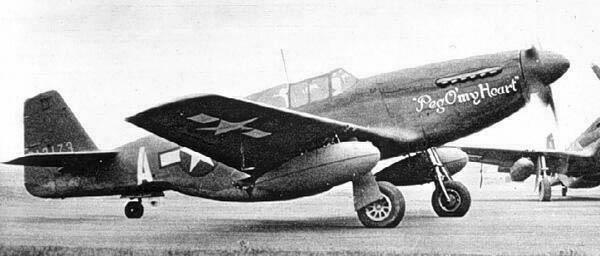 P-51B Mustang/43-12173/"PegO'myHeart".
(Source: Unknown)
P-51C
- 1,750 built at Dallas, TX
P-51D - A total of 8,156 were built: 6,502 at Inglewood, 1,454 at Dallas and 200 by CAC at Fisherman's Bend, Australia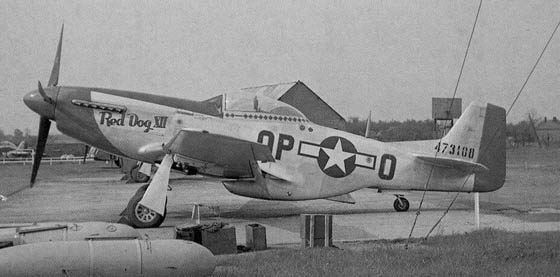 P-51D Mustang/44-73108/Red Dog XII.
(Source: Unknown)
XP-51F
- Three built
XP-51G - Two built
P-51H - 555 built at Inglewood, CA
XP-51J - Two built
P-51K - 1,500 built
P-51L - None built — cancelled
P-51M - One built at Dallas, TX
Mustang Mk.I - 620 built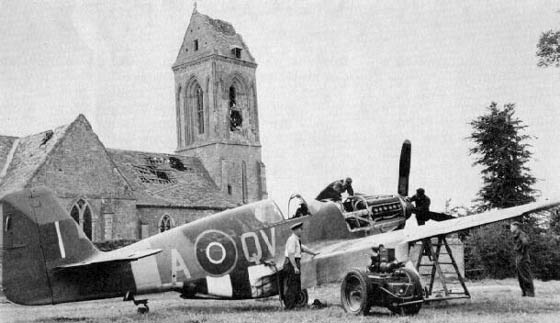 Mustang I undergoing maintenance.
(Source: Unknown)
Mustang Mk.III
- 852 built
Mustang Mk.IV - 281 built
Mustang Mk.IVA - 595 built
Rolls-Royce Mustang Mk.X
Five prototype conversions only - two Mustang Mk.I airframes were initially trial fitted with Rolls-Royce Merlin 65 engines in mid-late 1942, in order to test the performance of the aircraft with a powerplant better adapted to medium/high altitudes. The successful conversion of the Packard V-1650 Merlin-powered NAA P-51B/C equivalent rendered this experiment as superfluous. Although the conversions were highly successful, the planned production of 500 examples was cancelled.
Commonwealth CA-17 Mustang Mk.20 - 80 Australian assembled P-51Ds, (100 delivered as kits but only 80 assembled).
Commonwealth CA-18 Mustang Mk. 21, Mk.22 and Mk.23 - Licence production of 120 of the P-51D model, of which the Mk.21 and Mk.22 used the American-built Packard V-1650-3 or V-1650-7 and the Mk.23, which followed the Mk.21, was powered by a Rolls-Royce Merlin 66 or Merlin 70 engines. 170 were ordered but only 120 were built.

---
Sources:
Wikipedia
Gunston, Bill -
The Encyclodepia of the Worlds Combat aircraft
, 1976, Chartwell Books, Inc., New York
The Complete Encyclodepia of World Aircraft
, 1997, Barnes & Nobles Books, ISBN: 0 7607 0592 5
---
U.S.A.A.F. RESOURCE CENTER
>
FIGHTERS
>
P-51 MUSTANG
>
PREVIOUS PAGE
---