---
U.S.A.A.F. RESOURCE CENTER
>
TRANSPORTS
>
C-76 CARAVAN
>
PREVIOUS PAGE
---
Curtiss-Wright C-76 Caravan
Operational History
The first flight of the YC-76 prototype took place on 3 May 1943. The C-76 proved severely underpowered from the start, with a cruising speed of 160 mph (260 km/h), a service ceiling of 22,600 feet (6,900 m), a range of only 750 mi (1,210 km), and a cargo capacity of under 8,000 lb (3,600 kg).
Compared to other cargo aircraft then coming into service, the C-76 was already obsolescent, even allowing for its 'war-priority' method of construction. In addition, the C-76 failed a number of critical flight tests. It was discovered in testing that the C-76 was unstable when not carrying a cargo load; in order to obtain a stable center of gravity, the plane had to be ballasted beyond its maximum permissible gross takeoff weight. At any speed, or in any gusting wind, the C-76's elevators would flap back and forth violently. The wing structure failed in eight separate static tests, sometimes with a load as low as 40% of the wing's rated capacity. The wing failures were attributed by some sources to the failure of the fasteners used to secure the wood components of the aircraft. Numerous additional fasteners, metal stirrups, and wood ply reinforcements were added to the structure in an effort to strengthen it, thereby increasing the plane's overall weight.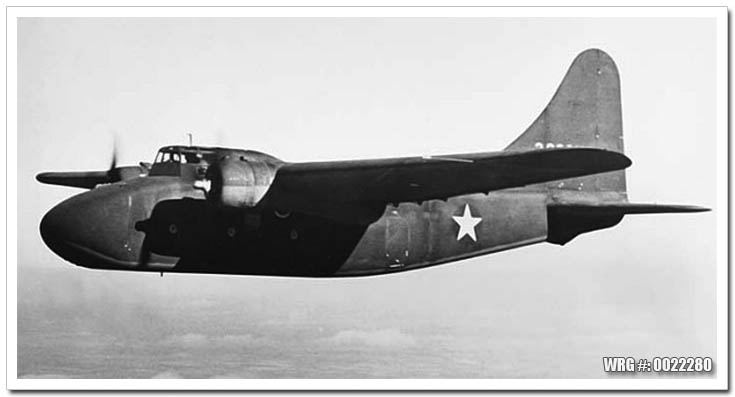 [Source: USAAF Photo]
At the Louisville plant, Curtiss line workers would later recall two C-76 production planes that were kept for some time in the assembly building, with one plane cannibalized to keep the other in flyable condition. On 10 May 1943, the first YC-76 constructed at the Louisville, Kentucky plant, 43-86918, lost its tail unit at 17:29 due to lack of "forgotten" securing bolts during test flight, crashing at Okolona, Kentucky, killing three Curtiss test crew, pilot Ed Schubinger, co-pilot John L. "Duke" Trowbridge, and engineer Robert G. Scudder. As war priority measures designed to increase aluminum production proved successful, the feared shortage of light alloys never materialized. Moreover, USAAF Training Command had begun to forward widespread complaints of insufficient service life on their wooden-winged Fairchild PT-19 primary trainers when exposed to high heat in training bases located in Texas and Florida.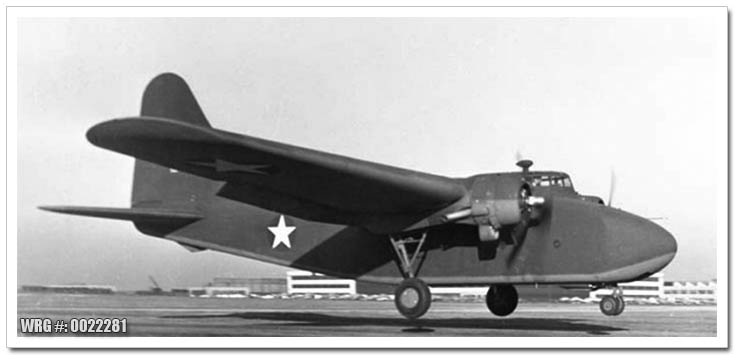 [Source: USAAF Photo]
The War Department cancelled its orders for the C-76 on 3 August 1943. The Sara Clark Collection, National Archives, Record Group 342, Box 2719, document the disposition of the 25 YC-76 aircraft as Articles #1, #3, # 4, and #5 were placed in the "Z" category, ZC-76, due to the poor gluing conditions and assembly procedures by subcontractors found through a Material Division inspection of the subcontractors work. These aircraft were assigned to the Technical Training Command and used for ground purposes only. Article #2 was destroyed in static testing at Wright Field. Article #6 was lost in a crash. Article #9 was under repair, but repairs were stopped and the airplane placed in Class 26, non-operational status. Air Service Command operated 12 YC-76's on a service test basis for nine months and found that they required excessive man hours to maintain. It was suggested that these be placed into Class 26 or Survey.
The final disposition of the aircraft as of 1 October 1945, by letter of the Air Technical Service Command; 1-Washout upon delivery from factory, 5-Class 26, 10-Survey, 1-Condemned, 8-Reconstruction Finance Corp. to be sold as surplus. In the interim, the Curtiss-Wright plants at Buffalo, New York and Louisville, Kentucky went over to full production of the C-46 Commando. USAAF Materiel Command later estimated the entire C-76 project cost the U.S. government $400 million dollars and several months in lost production time.
Sources:
Wikipedia

---
U.S.A.A.F. RESOURCE CENTER
>
TRANSPORTS
>
C-76 CARAVAN
>
PREVIOUS PAGE
---