---
U.S.A.A.F. RESOURCE CENTER
>
USAAF ACES & LEGENDS
>
PREVIOUS PAGE
---
ERNEST O. BOSTROM
---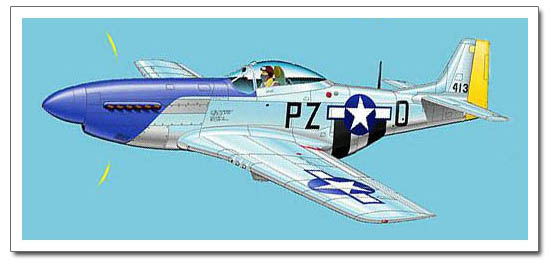 ---
Last Wartime Rank:
Captain
Unit(s):
8th Air Force
– 486th Fighter Squadron
— 352nd Fighter Group
Theatre(s): PTO
Decoration:
Distinguished Flying Cross (x2)
Victories: 5 air
Total Sorties: N/A
Strike Rate: N/A
Aircraft Flown:
P-51D -- "Little Marji"

Marriages:
Margery Owen (1947-1974)
Jane Bosner (1975 until his death)
Children:
Owen E. Bostrom (b. 1947)
Lori E. Bostrom (b. 1962)
Grandchildren:
Tammy L. Lyons (b. 1967)
Heather J. Jerald (b. 1968)
Holly M. Main (b. 1970)
Lee A. Bostrom (b. 1975)
Amanda L. Bentley (b. 1977)
Evan Ernest Mahoney-Bostrom (b. 1998)
Neil J. Mahoney-Bostrom (b. 2001)

---
Born:
April 1, 1924
Passed:
November 16, 1979 in Albany, New York
Birthplace:
Brooklyn, NY
1
Education:
B.A. in Economics, Upsala College, East Orange, New Jersey
Graduate degree (not sure title) in Architecture, Cooper Union, New York, NY
Career:
Architect with small firms in northern and coastal New Jersey for entire career.
Buildings designed include Middl
ETO
wn Township Public Library (with Noburu Kobayashi).
---
¹Capt. Bostrom was born to Swedish parents and raised until age 9 in Sweden, re-entering the USA in connection with his father's professorship)
---
Sources:
Thanks to Lori Bostrom for her help in developing this entry.
---
---
U.S.A.A.F. RESOURCE CENTER
>
USAAF ACES & LEGENDS
>
PREVIOUS PAGE
---