---
U.S.A.A.F. RESOURCE CENTER
>
USAAF ACES & LEGENDS
>
PREVIOUS PAGE
---
HENRY SMYTH BILLE
---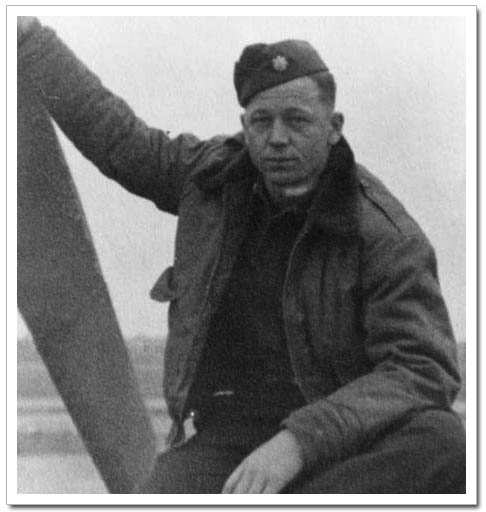 ---
Born: March 17, 1920.
Birthplace: Paradise, CA.


---

Last Wartime Rank: Major
Unit(s):
– 355th Fighter Group
— 357th Fighter Squadron
Theatre(s): ETO
Decoration: DFCx4, AMx15
Victories:
– 6 Aerial (+1 probable/+2 damaged)
– 4 Ground (+3 damaged)
Total Sorties: N/A
Strike Rate: N/A

Aircraft Flown:
– P-47D-2RE, 42-8397
OS-K/"Prune Face"

– P-51B-10, 43-7186
OS-K/"Prune Face 2nd"

– P-51B-10, 42-106634
OS-K/"Prune Face 3rd"

– P-51D-5, 44-13945
OS-K/"Prune Face"

– P-51D-10, 44-14314
OSK/"Prune Face"

– P-51D-20, 44-72311
OS-K/"Prune Face/Edie"

---
Hank Bille joined the Army Reserves in November 1941, trained as tank gunner, re-assigned as a pilot trainee and graduated from Aloe Field, Texas as Second Lieutenant February, 1943. He joined the 357FS/355th FG just before the 355th sailed for England in July.

Bille scored his first victory on April 13, 1944 near Munich and his last two over Letnany A/D near Prague on April 20, 1945. This mission made him the 21st and last ace of the 355th FG and the last scores the 355th would have in the air during the war.

Bille became 357FS CO and remained in Europe for another six months as the 355th moved to Gablingen, Germany as part of the Occupation. Hank Bille was one of the few 'originals' that flew with the 355th from first to last combat operation. His final score was 6 air, 1 probable and 2 damaged plus 4 ground, 3 damaged for a total of 10.

---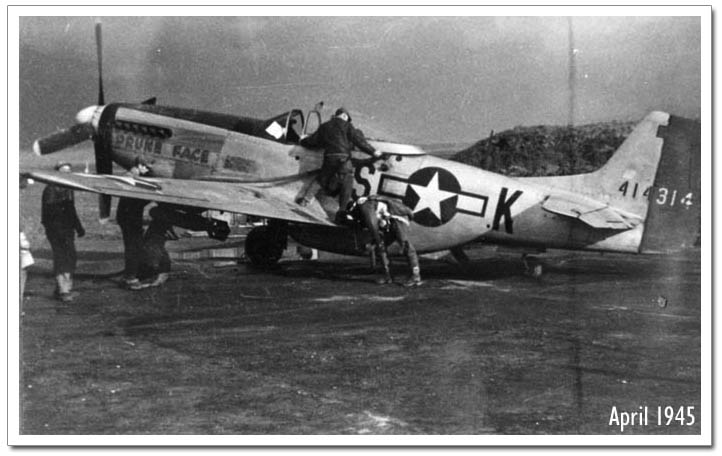 ---
Sources:
Profile compiled by Bill Marshall – Images Courtesy of Bill Marshall
---
---
U.S.A.A.F. RESOURCE CENTER
>
USAAF ACES & LEGENDS
>
PREVIOUS PAGE
---