---
U.S.A.A.F. RESOURCE CENTER
>
USAAF ACES & LEGENDS
>
PREVIOUS PAGE
---
DUANE W. BEESON
---


Born: 1921, Boise, Idaho
Last Wartime rank: Major (later Lt. Colonel)
Crew Chief: Willard Wahl


---

Unit(s):
71 "Eagle Squadron", RAF
Major & C.O. of 334 Squadron, 4th Fighter Group, 8th USAAF

Theatre(s): ETO

Victories: 24.25
19.5 Air
4.75 Ground
12 Victories In P-47's
Total Sorties: 95+ with 4th FG


---

Aircraft Flown:
Spitfire Mk. Vb, SN: BL 376, XR*B "Stinky" (Beeson's?)
P-47C-2-RE Thunderbolt, SN: 41-6195, QP*B
P-47D-1-RE Thunderbolt, SN: 42-7890, QP*B "BOISE BEE"
P-51B-5-NA Mustang, SN: 43-6819, QP*B "BEE"

---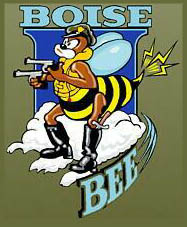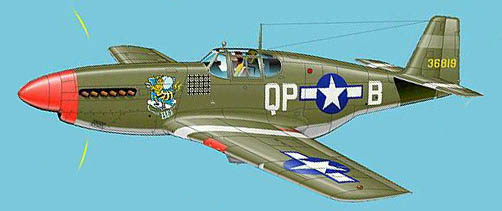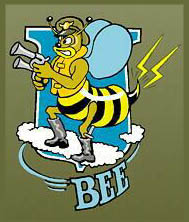 ---
SERVICE:
Duane Beeson enlisted in the Royal Canadian Air Force on August 15, 1941. Assigned to 71 "Eagle" Sq., RAF on September 23, 1942. Transferred to 334 (th) Squadron/4th FG/8th USAAF. Becomes 334 Sq. Gunnery Officer on September 25, 1943. On November 15, 1943, becomes 4th FG Gunnery Officer. 334 Sq. "C" Flight Commander on December 28, 1943. 334 Sq. Operations Officer on March 7, 1944. Promoted to Major and 334 Sq. C.O. on March 15, 1944. Major Beeson was reported MIA as he was shot down by flak over Germany and subsequently made a POW on April 5, 1944. Spent the duration of the war as a POW. Post-war, promoted to Lt. Colonel on November 12, 1945.
Passed Away February 15, 1947

---
Decorations:
AMERICAN:
Distinguished Service Cross, Silver Star, Distinguished Flying Cross w/Silver OLC, Air Medal w/5 OLC, Purple Heart, POW Medal, Europe-Africa-Mid Eastern Campaign Medal, American Campaign Medal, WWII Victory Medal, Distinguished Unit Citation

ALLIED:
British 1939-1945 Star, Canadian Defense Medal, Canadian Voluntary Service Medal, Canadian 1939-1945 War Medal, Belgian Croix De Guerre w/Palm, Belgian 1940-1945 Commemorative Medal, Belgian Gratitude Medal, French Medal of Free France,
---
NOTES:
12 of Beeson's victories were achieved flying his P-47 Thunderbolts. Lt. Col. Beeson, who had seen so much combat against very determined enemies, suffered a brain tumor and passed away on February 13, 1947. Lt. Col. Beeson is permanently interred at Arlington National Cemetary - His gravestone is actually mis-marked, erroneously stating his date of birth as 1922.

---
Sources:
Artwork by Rocky Gooch — Profile compiled by Robert Smith.
---
U.S.A.A.F. RESOURCE CENTER
>
USAAF ACES & LEGENDS
>
PREVIOUS PAGE
---