---
U.S.A.A.F. RESOURCE CENTER
>
BOMBERS
>
FLYING FORTRESS
>
PREVIOUS PAGE
---
BOEING B-17 FLYING FORTRESS
Design & Construction
Wings
All-metal mid wing cantilever monoplane. Wing section varies from NACA 0018 at root to NACA 0010 at tip. Aspect ration 7.58 to 1. Taper ratio 2.4 to 1. Incidence 3.5". Dihedral 4.5".Sweepback on leading edge 8.25°.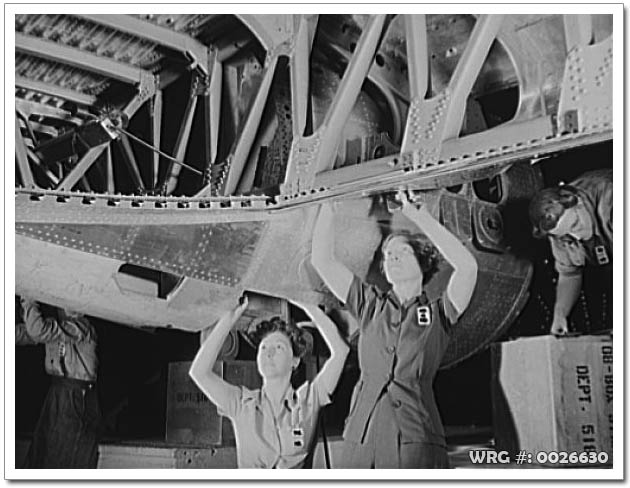 B-17 Flying Fortress wing being assembled.
[Source: Unknown]
Structure:
Consisting of two inner sections with built in engine nacelles. Two outer sections and detatchable tips.
Construction:
Comprised mainly of aluminum alloy, with two spars, ribs and stressed-skin covering. Electically operated split trailing edge flaps on inner wing sections with ailerons on outer sections. Flaps and ailerons are fabric covered with the ailerons fitted with trim tabs.
Fuselage
Semi-monocoque structure, consisting of bulkheads and circumferential stiffners, tied together with longerons and longitudinal stiffners. The assembly covered with a smooth stressed metal skin.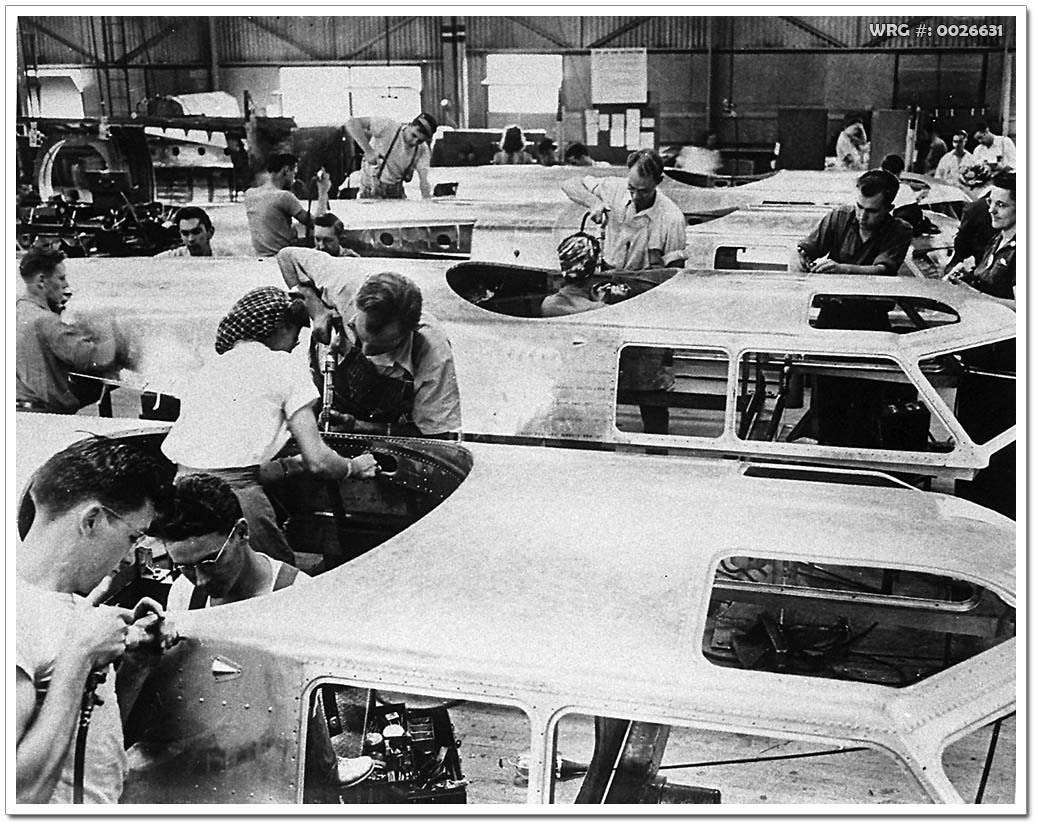 B-17 Flying Fortress cockpits being assembled.
[Source: Unknown]
Tail Unit
Cantilever monoplane type. Aluminum alloy framework. The fixed surfaces are covered with smooth metal sheet while movable surfaces are fabric covered. Control surfaces fitted with contol and trimming tabs.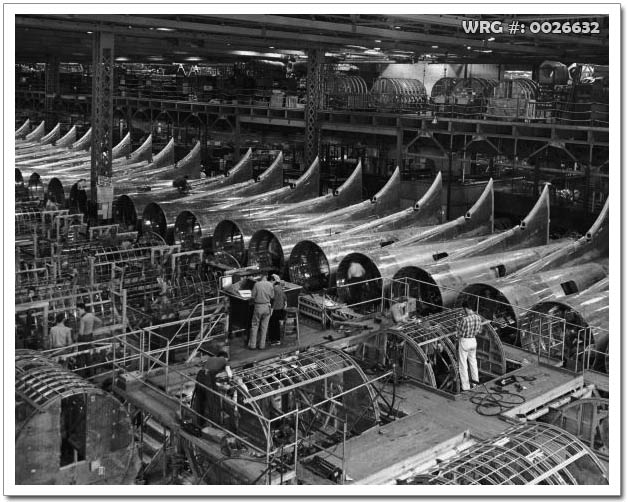 B-17 Flying Fortress tails being assembled.
[Source: Unknown]
Landing Gear
Retractable type. Air-Oil shock absorber units with hydraulic wheel brakes. Electrically retrated with retractable tail wheel.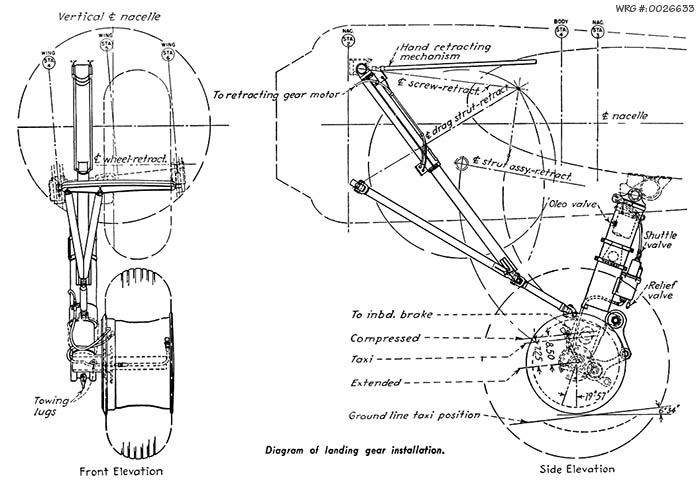 B-17 Flying Fortress landing gear.
[Source: Unknown]
---
Sources:
Jane's Fighting Aircraft Of Worl War II
, 1989, Military Press, New York
Wikipedia
---
U.S.A.A.F. RESOURCE CENTER
>
BOMBERS
>
FLYING FORTRESS
>
PREVIOUS PAGE
---