---
U.S.A.A.F. RESOURCE CENTER
>
BOMBERS
>
VENGEANCE
>
PREVIOUS PAGE
---
VULTEE VENGEANCE
Variants
RAF Variants
Vengeance I
Vultee V-72 license built by Northrop and ordered directly for Britain, powered by 1,600 hp R-2600-A5B engine. 200 built.
Vengeance IA
Northrop built aircraft purchased under Lend-Lease, powered by 1,600 hp R-2600-19 engine, otherwise similar to Vengeance I. USAAF designation A-31-NO. 200 built.
Vengeance II
Vultee built aircraft directly purchased by Britain. Small differences from Vengeance I. 501 built.
Vengeance III
Vultee built Lend-Lease aircraft. Similar to IA. USAAF designation A-31-VN. 200 built.
Vengeance IV
A-35B supplied under Lend-Lease to RAF and RAAF. 458 supplied to RAF and 121 to RAAF.
---
U.S. Variants
XA-31A
Redesignated prototype Vengeance accepted by USAAF in June 1942. Vultee designation V-88.
XA-31B
XA-31A modified as testbed for 3,000 hp (2,240 kW) Pratt & Whitney XR-4360-1 Wasp Major.
XA-31C
Vengeance III modified as testbed for 2,200 hp (1,640 kW) Wright R-3350-18 Duplex Cyclone engine. One converted.
YA-31C
Vengeance IIIs modified as testbeds for R-3350-17 engines for B-29 Superfortress. Five built.
A-35A
Redesigned version for USAAF and Lend-Lease. 4° wing incidence. Powered by 1,700 hp R-2600-13 or -8 engine. Four forward-firing .50 caliber M2 Browning machine guns and one in rear cockpit. Vultee designation V-88. 99 aircraft built.
A-35B
Modified aircraft with six forward-firing 0.50 in (12.7 mm) machine guns and additional bomb racks. 831 built.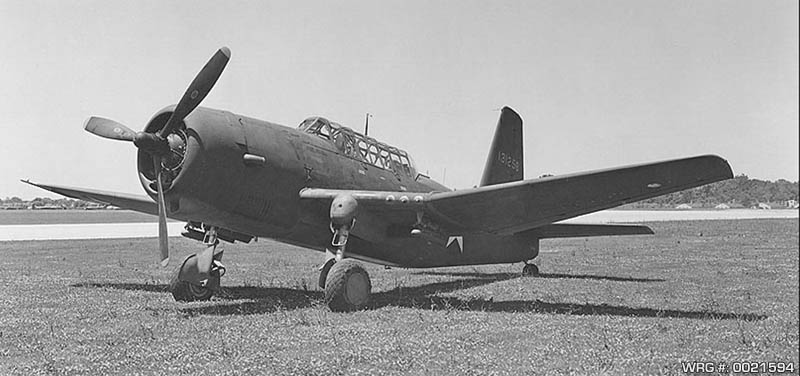 Vultee A-35B-VN Vengeance/41-31256.
[Source: USAF Photo via Mark Allen Collection]
TBV-1 Georgia
Aircraft in service with the U.S. Navy.

Source:
Wikipedia

---
U.S.A.A.F. RESOURCE CENTER
>
BOMBERS
>
VENGEANCE
>
PREVIOUS PAGE
---