---
U.S. NAVAL AVIATION RESOURCE CENTER
>
FLYING BOATS
>
TRADEWIND
>
PREVIOUS PAGE
---
CONVAIR R3Y TRADEWIND
Variants
XP5Y-1
Prototype patrol flying boat, two built.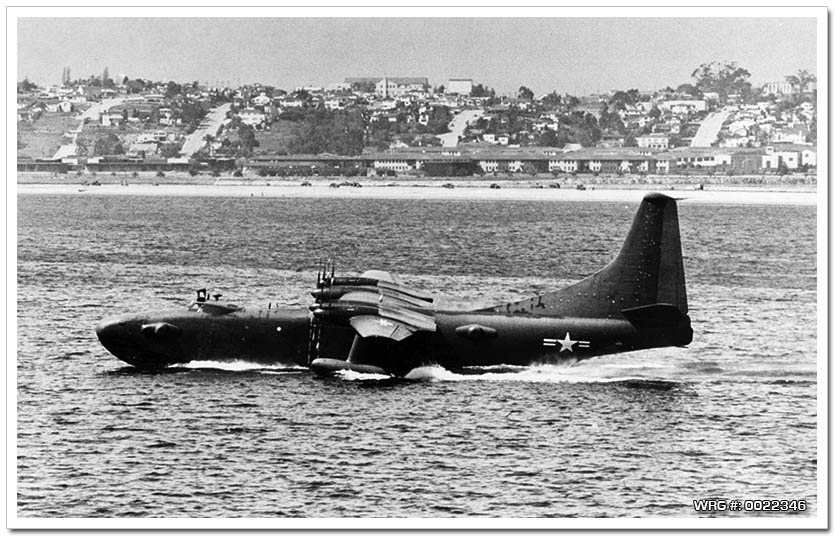 The Convair XP5Y-1 Tradewind on the day of its first flight on April 18, 1950 at San Diego, CA
[Source: U.S. Navy]
R3Y-1
Transport aircraft for the United States Navy with side loading door, 5 built.
R3Y-2
Assault transport aircraft for the USN with shorter nose incorporating an upward-opening loading door, later converted to four-point tankers for probe-and-drogue operations, six built.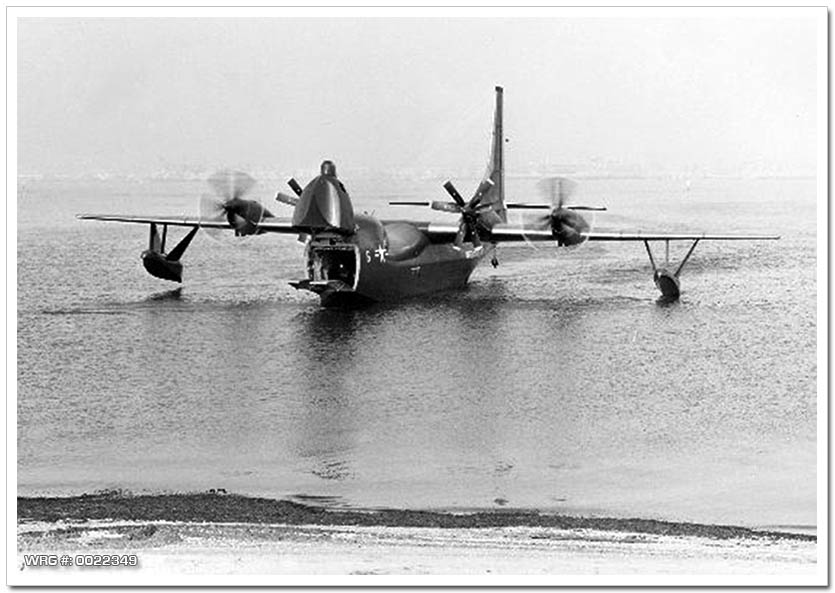 A Convair R3Y-2 Tradewind taxiing towards shore with bow open.
[Source: U.S. Navy via Mark Allen Collection]
Source:
Wikipedia
---
U.S. NAVAL AVIATION RESOURCE CENTER
>
FLYING BOATS
>
TRADEWIND
>
PREVIOUS PAGE
---