---
U.S. NAVAL AVIATION RESOURCE CENTER
>
BOMBERS
>
HELLDIVER
>
PREVIOUS PAGE
---
CURTISS SBC HELLDIVER
Variants
XF12C-1
Prototype parasol-wing fighter powered by a 625 hp (466 kW) R-1510-92 radial; one built, later converted into biplane as the XS4C-1.
XS4C-1
Prototype was redesignated in the "scout" category before being redesignated again as the XSBC-1..
XSBC-1
Prototype redesignated from XS4C-1, a biplane with an R-1820-80.
XSBC-2
Redesigned biplane based on XSBC-1 and powered by a 700 hp (520 kW) XR-1510-12; one built.
XSBC-3
XSBC-2 re-engined with a 750 hp (560 kW) R-1535-82.
SBC-3
Production variant with an 825 hp (615 kW) R-1534-94; 83 built.
XSBC-4
SBC-3 re-engined with a 950 hp (710 kW) R-1820-22; one conversion.
SBC-4
Production variant with a 950 hp R-1820-34; 174 built, including 50 transferred to the French Navy.
Cleveland I
British designation for five former French Navy SBC-4s acquired after France capitulated.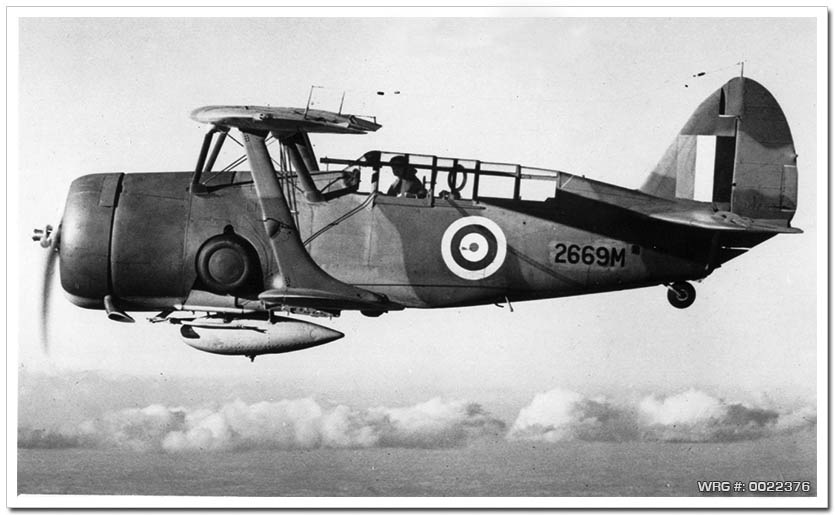 Curtiss Cleveland Mk. I of the Royal Air Force flying over Canada.
[Source: SDASM]
---
Source(s):
Wikipedia
Bowers, Peter M.
Curtiss Aircraft, 1907-1947
. London: Putnam & Company, 1979.
Swanborough, Gordon and Peter M. Bowers.
United States Navy Aircraft since 1911
. London: Putnam, 1976.
---
U.S. NAVAL AVIATION RESOURCE CENTER
>
BOMBERS
>
HELLDIVER
>
PREVIOUS PAGE
---