---
U.S. NAVAL AVIATION RESOURCE CENTER > RECON/OBSERVATION/PATROL > PRIVATEER > PREVIOUS PAGE

---
Consolidated PB4Y-2 Privateer
Operational History
The Privateer entered Navy service during late 1944, Patrol Bomber Squadrons 118 and 119 (VPB-118 and VPB-119) being the first Fleet squadrons to equip with the aircraft. The first overseas deployment began on 6 January 1945, when VPB-118 left for operations in the Marianas. On 2 March 1945 VPB-119 began "offensive search" missions out of Clark Field, Luzon in the Philippines, flying sectored searches of the seas and coastlines extending from the Gulf of Tonkin in the south, along the Chinese coast, and beyond Okinawa in the north.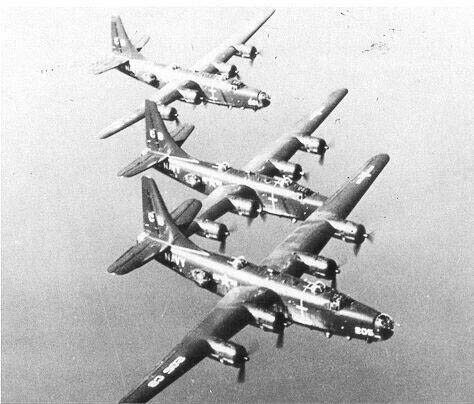 The Privateer was used as a typhoon/hurricane hunter from 1945 to the mid-1950s. One aircraft, designated BuNo 59415 of VPB-119, went down when it experienced mechanical trouble while investigating a Category 1 typhoon near Batan Island in the Philippines. It attempted to land on the island, but was unable to do so and crashed. It was one of the only six hurricane hunter flights ever lost, and the only one found.

Privateers were also used during the Korean War to fly "Firefly" night illumination missions dropping parachute flares to detect North Korean and Chinese seaborne infiltrators. In addition, Privateers were used by the US Navy for signals intelligence (SIGINT) flights off of the coast of the Soviet Union and the People's Republic of China. On 8 April 1950, Soviet La-11 fighters shot down a US Navy PB4Y-2 Privateer (BuNo 59645) over the Baltic Sea, off the coast of Liepa-ja, Latvia. Named the Turbulent Turtle, the aircraft was assigned to Patrol Squadron 26 (VP-26), Det A. The French also used Privateers as bombers during the Indochina War.

All Navy PB4Y-2s were retired by 1954, though unarmed PB4Y-2G Privateers served until 1958 with the Coast Guard before being auctioned off for salvage.

The family was redesignated P4Y-2 Privateer in 1951. The earlier XP4Y-1 Corregidor was a completely different design, based on the Consolidated Model 31 twin-engine flying boat.

PB4Y-2 were still being used as drones in the 1950s/early 1960s, designated PB4Y-2K initially and then P4Y-2 based names after 1951. They were then redesignated QP-4B under the 1962 United States Tri-Service aircraft designation system, part of the new patrol series, between the Lockheed P-3 Orion and the Martin P-5 Marlin.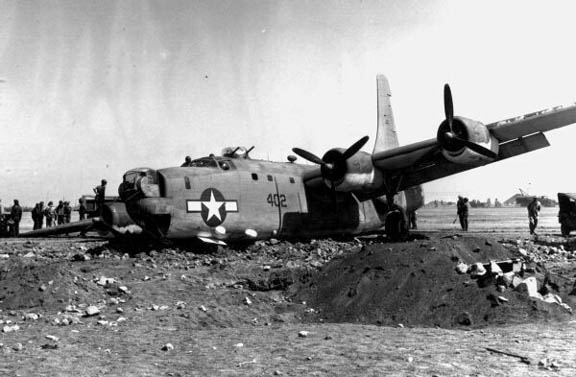 A number of PB4Ys were supplied to the Republic of China Air Force for use in missions over the People's Republic of China. One was shot down by ground fire on 12 September 1954, near Xiamen, People's Republic of China. The crew of nine were killed. Another was shot down on February 15, 1961 by Burmese Hawker Sea Fury fighter aircraft, near the Thai-Burmese border, killing the crew of five. Two other crew members were taken prisoner. This aircraft was carrying supplies for Chinese Kuomintang forces fighting in northern Burma.
---
Sources:
Wikipedia
---
U.S. NAVAL AVIATION RESOURCE CENTER > RECON/OBSERVATION/PATROL > PRIVATEER > PREVIOUS PAGE

---