---
U.S. NAVAL AVIATION RESOURCE CENTER
>
NAVAL BOMBERS
>
DOUGLAS BTD DESTROYER
>
PREVIOUS PAGE
---
DOUGLAS BTD DESTROYER
Variants
XSB2D-1
- Prototype two seat torpedo/dive bomber. Two built.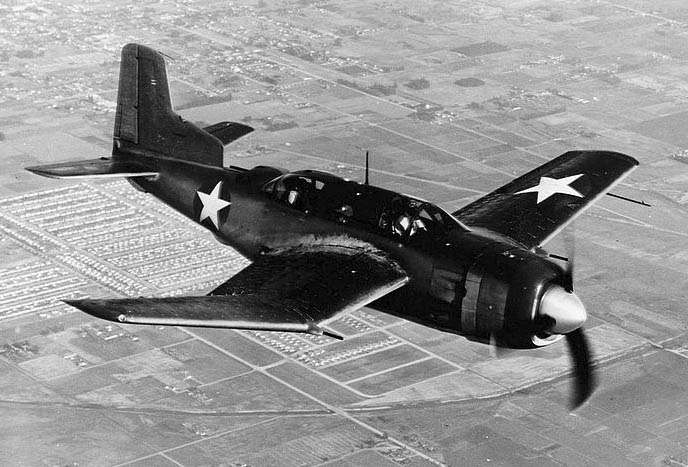 Douglas XSB2D-1 Destroyer in flight in 1943.
[Source: NMNA]
SB2D-1
- Proposed production version of XSB2D-1. 358 ordered, but order converted to BTD-1 before any completed
BTD-1 - Single seat variant. 26 built.
XBTD-2 - Prototypes with mixed propulsion, the additional Westinghouse 19B turbojet in rear fuselage giving 1,500 lbf (6.7 kN) thrust did not sufficiently improve performance. First flight May 1944. Two built.
---
Sources:
Wikipedia
---
U.S. NAVAL AVIATION RESOURCE CENTER
>
NAVAL BOMBERS
>
DOUGLAS BTD DESTROYER
>
PREVIOUS PAGE
---
HOW CAN I
SUPPORT
THIS SITE?
(Click Here For Info)
---
---
---