---
U.S. NAVAL AVIATION RESOURCE CENTER
>
BOMBERS
>
BUCCANEER
>
PREVIOUS PAGE
---
BREWSTER SB2A BUCCANEER
---
XSB2A-1 Buccaneer
(Model 340-7) Prototype, one built.
SB2A-2
(Model 340-20)Initial production, revised armament - non-folding wings. 80 built.
SB2A-3
(Model 340-26) Fitted with folding wings and arrestor hook for carrier operations. 60 built.
SB2A-4
(Model 340-17) Requisitioned aircraft built for Netherlands. 162 built.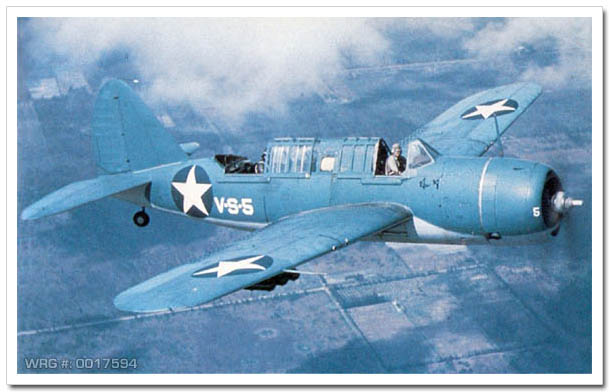 A Brewster SB2A-4 Buccaneer in flight near Vero Beach, Fl in 1942/43.
[Source: U.S. Navy]
A-34 Bermuda
Designation for Lend Lease production for United Kingdom
Bermuda Mk.1
Model 340-14 production for United Kingdom. Turret replaced by flexible gun mounting. Originally 750 ordered, but only 468 were delivered.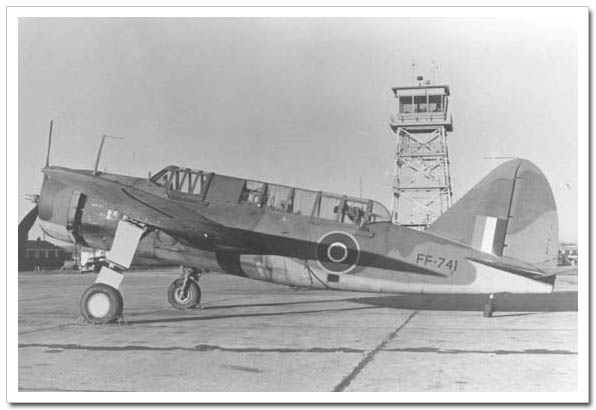 FAA Brewster "Bermuda" FF741.
[Source: U.S. Navy]
R340
United States Army Air Force designation for Bermuda I aircraft not delivered to the United Kingdom and used as ground training airframes.
---
Sources:
Wikipedia
---
U.S. NAVAL AVIATION RESOURCE CENTER
>
BOMBERS
>
BUCCANEER
>
PREVIOUS PAGE
---