---
U.S. NAVAL AVIATION RESOURCE CENTER
>
HELICOPTERS
>
PREVIOUS PAGE
---
Bell HTL/HUL
The Bell HTL-1 (H-13 Sioux in U.S. Army service) was a two-bladed, single engine, light helicopter built by Bell Helicopter.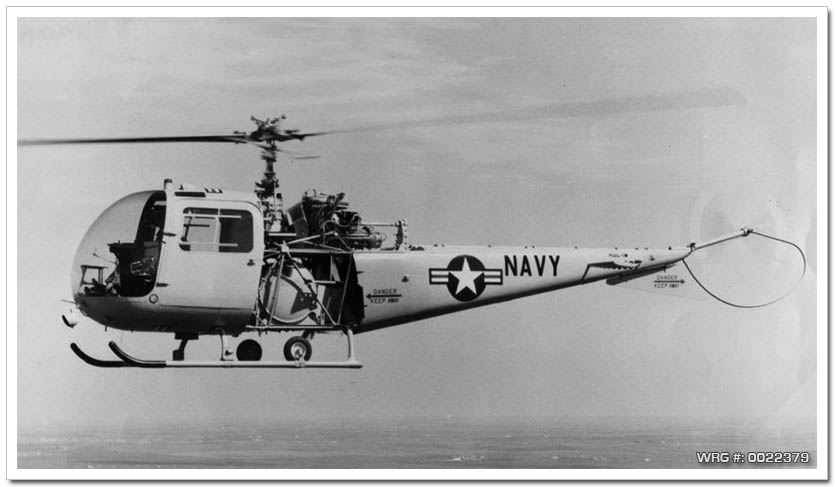 Bell HUL-1M.
[Source: U.S. Navy via Mark Allen Collection]
Initially, the United States Navy procured several Bell 47s, designated HTL-1, between 1947 and 1958. The United States Coast Guard evaluated this model, and procured two HTL-1s for multi-mission support in the New York Harbor. The most common U.S. Navy version of the 47 was designated the HTL-4, and dispenses with the fabric covering on the tail boom. The U.S. Coast Guard procured three HTL-5s in 1952 (similar to the HTL-4 but powered by a Franklin O-335-5 engine) and used these until 1960. The Coast Guard procured two of Bell's Model 47G and designated them HUL-1G in 1959.
---
Sources:
Wikipedia
---
U.S. NAVAL AVIATION RESOURCE CENTER
>
HELICOPTERS
>
PREVIOUS PAGE
---