---
U.S. NAVAL AVIATION RESOURCE CENTER
>
U.S.N. ACES: 1939-1945
>
A-D
>
PREVIOUS PAGE
---
Oscar "Oc" Chenoweth Jr.
---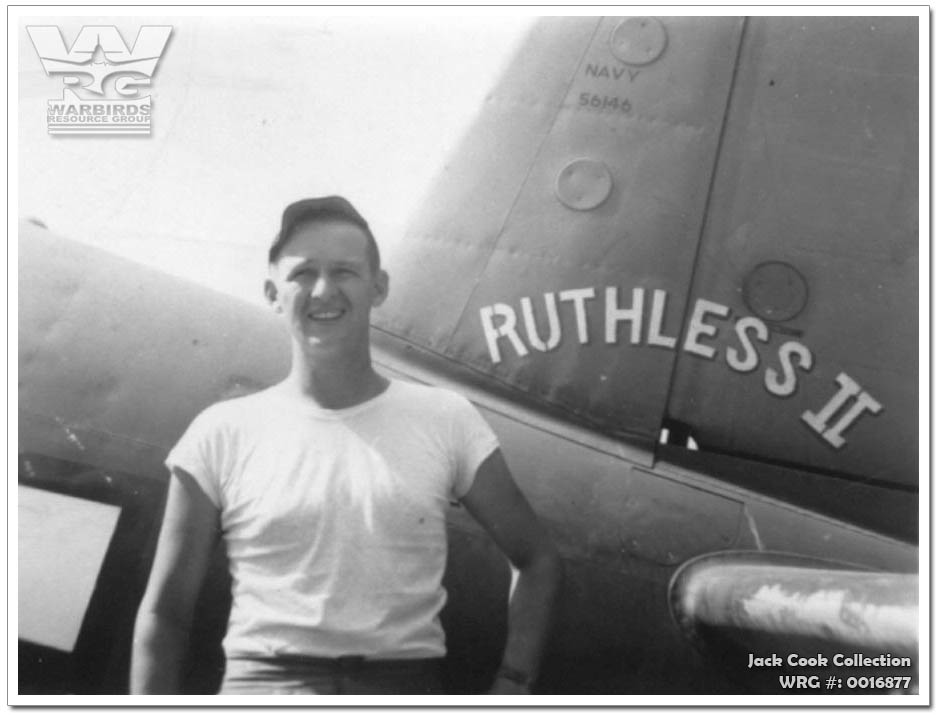 LT Oscar Chenoweth Jr and his F4U-1 Corsair/Bu. 56146/Ruthless II of VF-17 .
[Source: Jack Cook Collection]
LT Oscar "Oc" Chenoweth Jr. of ‪Salem‬, OR flew 3 combat tours during WWII and was an ace with 8.5 kills over Japanese aircraft. In 1942 he flew F4F Wildcats with VC-21 during the invasion of Attu, F6F Hellcats with VF-38 in the Solomon Islands and F4U Corsairs with VF-17 over Bougainville and Rabaul. He was awarded the Silver Star, DFC and Air Medal.
---
Source(s):
-

Photo Source(s):
Jack Cook Collection


---

Research Assistance:
Jack Cook

---
U.S. NAVAL AVIATION RESOURCE CENTER
>
U.S.N. ACES: 1939-1945
>
A-D
>
PREVIOUS PAGE
---