---
LUFTWAFFE RESOURCE CENTER
>
TRANSPORT/UTILITY
>
Me 323
>
PREVIOUS PAGE
---
Messerschmitt Me 323
Operation History
By September 1942, Me 323s were being delivered for use in the Tunisian campaign, and entered service in the Mediterranean theater in November 1942. The high rate of loss among Axis shipping had made necessary a huge airlift of equipment across the Mediterranean to keep Rommel's Afrika Korps supplied.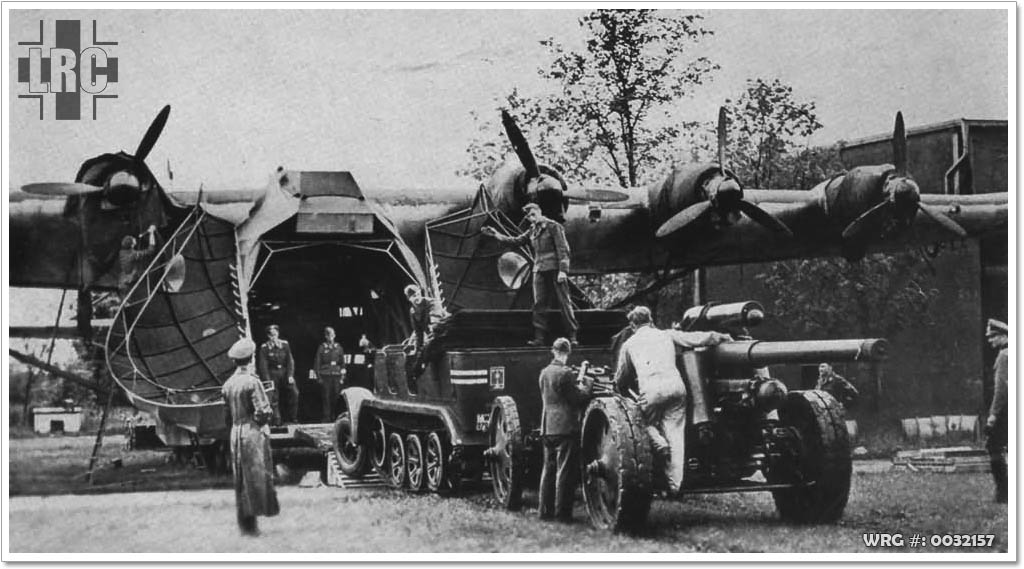 [Source: Unknown]
On 22 April 1943, a formation of 27 fully loaded Me 323s was being escorted across the Sicilian Straits by Bf 109s of JG 27 when it was intercepted by seven squadrons of Spitfires and P-40s. Twenty one of the Me 323s were lost while three of the P-40s were shot down by the escorts.
A total of 198 Me 323s were built before production ceased in April 1944. There were several production versions, beginning with the D-1. Later D- and E- versions differed in the choice of power plant and in defensive armament, with improvements in structural strength, total cargo load and fuel capacity also being implemented. Nonetheless, the Me 323 remained significantly underpowered. There was a proposal to install six BMW 801 radials, but this never came to pass. The Me 323 was also a short-range aircraft, with a typical range (loaded) of 1,000–1,200 km (620–750 mi). Despite this, the limited numbers of Me 323s in service were an invaluable asset to the Germans, and saw intensive use.
Source: Wikipedia

---
LUFTWAFFE RESOURCE CENTER
>
TRANSPORT/UTILITY
>
Me 323
>
PREVIOUS PAGE
---