---
LUFTWAFFE RESOURCE CENTER
>
LUFTWAFFE ACES
>
PREVIOUS PAGE
---
Erich Hondt
---
RANK:
Leutnant

COMBAT UNITS:
Staffelkapitän, 2. Staffel, I Gruppe/JG 11
Staffelkapitän, 3. Staffel, I Gruppe/JG11
Jagdverband 44

VICTORIES:
10+ (Western Front)
? Sorties


ASSIGNED COMBAT AIRCRAFT:
Messerschmitt Bf 109G
Focke-Wulf Fw 190A-5/R1, W. Nr. 410266, Swarze 13
Messerschmitt Me 262A-1a

AWARDS:
Eisernen Kreuz I (Iron Cross, First Class)

---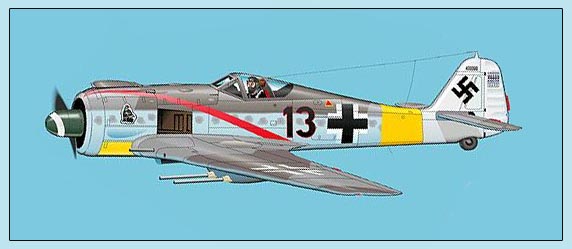 ---
SERVICE:
Leutnant Hondt was Staffelkapitän of 2./Jagdgeschwader 11. JG 11 had been formed in April 1943 from elements of JG 1 for Reichs Defense duties. Hondt was shot down and wounded while flying his heavily armed Focke-Wulf Fw 190A-5 "Swarze 13" on October 8, 1943. Following his recuperation, Lt. Hondt returned to JG 11, now assigned the position of Staffelkapitän of 3. Staffel.
Hondt eventually joined Adolf Galland's Jagdverband 44 to fly Messerschmitt Me 262 fighters. Lt. Hondt downed at least 10 heavy bombers while on Reichs Defense.

REMARKS:We believe the colorful Fw 190 flown by Lt. Hondt is often misidentified as a Fw 190A-5/U12 which according to most resources only two prototypes were built. The Werk-Nummer 410266 identifies Hondt's aircraft as a Fw 190A-5 but the underwing cannon are most likely a field addition of the Rustsatze 1 "kit" which gave the Fw 190 the massive total firepower of six 20mm MG 151 cannon plus its two MG 17 machine guns.

---
LUFTWAFFE RESOURCE CENTER
>
LUFTWAFFE ACES
>
PREVIOUS PAGE
---