---
LUFTWAFFE RESOURCE CENTER
>
SEAPLANES
>
PREVIOUS PAGE
---
HEINKEL He 60
Operational History
Initial deliveries of the He 60 were to Kriegsmarine training units in June 1933. From 1934, the major production version, the He 60C began to be delivered to the shipboard floatplane units of the Kriegsmarine, operating from the catapults of all German cruisers. It also saw action with Spanish Nationalist forces during the Civil War.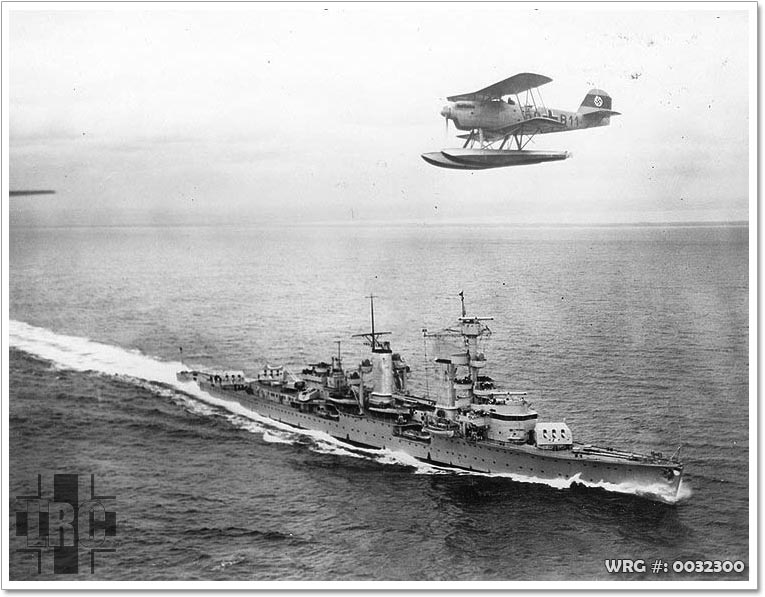 A Heinkel He 60 flies above the German light cruiser Köln
[Source: U.S. Navy photo]
In 1939 it was replaced as a shipboard aircraft first by the He 114 in service, then soon after by the Arado Ar 196, but it remained in service with several coast reconnaissance Staffeln (squadrons) when World War II began. It had been withdrawn from front-line service by 1940, but returned to use following Germany's invasion of the Soviet Union in 1941, being used for coastal patrol work in the Baltic and Mediterranean Seas. All He 60s were removed from service by October 1943.
Sources:
Wikipedia
---
LUFTWAFFE RESOURCE CENTER
>
SEAPLANES
>
PREVIOUS PAGE
---