---
LUFTWAFFE RESOURCE CENTER
>
FIGHTERS/DESTROYERS
>
PREVIOUS PAGE
---
Focke Wulf Fw 190D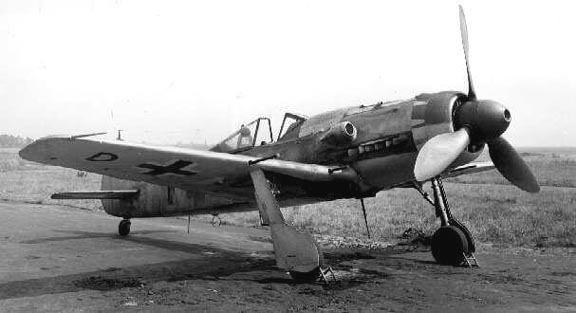 ---
Type: Fighter & Fighter/Bomber
Origin: Focke-Wulf Flugzeugbau Gmbh.
Models: D series
First Flight: Late 1942
Final Delivery: N/A


---

Engine:
Model: Junkers Jumo 213A-1
Type: Water-Cooled Inverted V12 Number: One
Horsepower: 1,776 hp (2,240 hp Emergency Boost)


---

Dimensions:
Wing span: 34 ft. 5½ in. (10.50m)
Wing Surface Area: 196.99 Sq. Ft. (18.30m²)
Length: 33 ft. 5¼ in. (10.2m)
Height: 11 ft. 0¼ in. (3.35m)

Weights:
Empty: 3,500 kg (7,720 lbs.)
Loaded: 4,840 kg (10,670 lbs.)

Performance:
Maximum Speed: 440mph (704kph)
Cruise Speed: N/A
Range: 560 miles (900km)
Initial Climb: 3,300 ft. (1000m) Per Minute
Endurance: N/A
Service Ceiling: 32,810 ft. (10,000m)


---

Armament:
Two 13mm MG 131 above engine
Two 20mm MG 151/20 in wing roots

Bomb Load:
One 1,100 lb. (500 kg) bomb on centerline.


---

Comments:
The Dora 9 went into production in the Autumn of 1944. The mating of a bomber engine to a fighter airframe resulted in an extremely fast aircraft. Later the D-models were redesignated the Ta 152.

---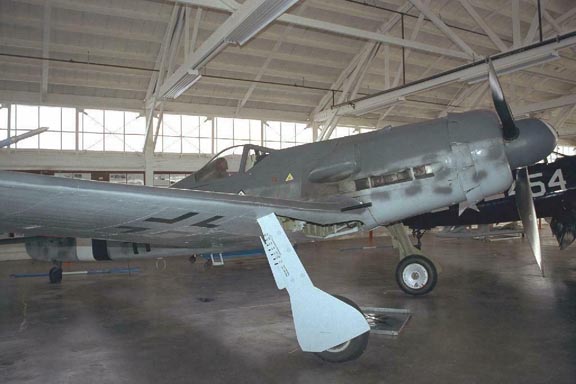 ---
Sources:
Gunston, Bill -
The Encyclodepia of the Worlds Combat aircraft
, 1976, Chartwell Books, Inc., New York
Brown, Eric, Captain -
Wings of the Luftwaffe
, 1979, Airlife Publishing Ltd., Shrewsbury
Gunston, Bill & Wood, Tony -
Hitler's Luftwaffe
, 1977, Salamander Books Ltd., London
Donald, David -
The Complete Encyclopedia Of World Aircraft
, 1997, Brown Packaging Books Ltd., London
---
LUFTWAFFE RESOURCE CENTER
>
FIGHTERS/DESTROYERS
>
PREVIOUS PAGE
---