---
LUFTWAFFE RESOURCE CENTER
>
BOMBERS
>
PREVIOUS PAGE
---
FIESELER Fi 98
---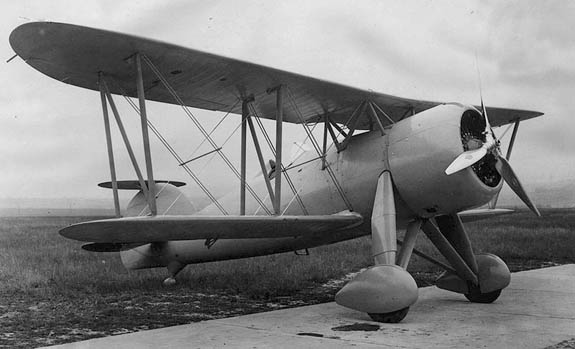 ---
Type: Dive Bomber
Origin: Gerhard Fieseler Werke GmbH
Models: Fi 98a
Production: Single Prototype
First Flight: N/A (1933?)

Engine:
BMW 132A-3 nine-cylinder radial
Horsepower: 650hp

Fuel/Fluids:
Fuel Capacity: N/A
Type: N/A
Lubricant Capacity: N/A
Type: N/A
Hydraulic Fluid Capacity: N/A
Type: N/A

Dimensions:
Wing span: 11.50m (37 ft. 8.75 in.)
Wing Surface Area: N/A
Length: 7.40m (24 ft. 3.5 in.)
Height: 3.00m (9 ft. 10 in.)
Stabilizer Span: N/A


Weights:
Empty: 1450kg (3,197 lb.)
Loaded: 2160kg (4,762 lbs.)

Performance:
Maximum Speed: 183 mph (295 kph)
Cruise Speed: N/A
Range: 470km (292 miles)
Initial Climb: N/A
Endurance: N/A
Service Ceiling: N/A

Armament:
Two synchronized MG 17 machine guns
And
Four 110 lb. (50kg) bombs on lower wing racks.
---
Notes:
This attractive little biplane was the unsuccessful competitor to the Hs 123 in the RLM's interim dive-bomber program. This programs purpose was to find a stop gap tactical support aircraft, filling the role until a more formidable modern design could be developed. From the begining the Hs 123 was favored and although two prototype Fi 98's were ordered only the first was completed.
---
Sources:
Gunston, Bill & Wood, Tony -
Hitler's Luftwaffe
, 1977, Salamander Books Ltd., London
---
LUFTWAFFE RESOURCE CENTER
>
BOMBERS
>
PREVIOUS PAGE
---