---
LUFTWAFFE RESOURCE CENTER
>
SEAPLANES
>
PREVIOUS PAGE
---
DORNIER Do 24
---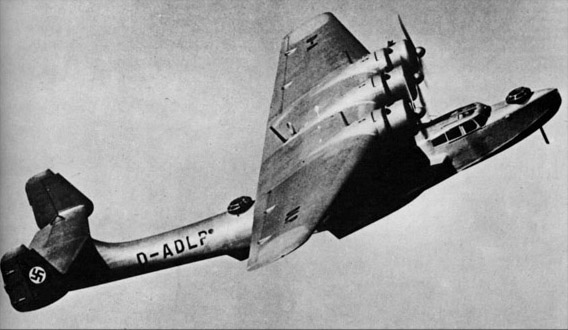 ---
Type: Reconnaissance flying boat
Origin: Dornier-Werke GmbH, production by wesser, Aviolanda and Potez-CAMS (SNCAN); post-war, CASA, Spain.
Models: N and T
First Flight: Do 24V3: July 3, 1937
Service Delivery: Do 24K: November 1937
Withdrawal From Service: Spain: 1967
Production: N/A


---

Engine:
Model: Bramo Fafnir 323R-2
Type: Nine-cylinder radials
Number: Three Horsepower: 1,000hp


---

Dimensions:
Wing span: 27m (88 ft. 7 in.)
Wing Surface Area: 1,162.5 sq. ft. (108.00m²)
Length: 22m (72 ft. 1 in.)
Height: 5.45m (17 ft. 10 in.)

Weights:
Empty: 13,500kg (29,700 lbs.)
Loaded: 18,400kg (40,565 lbs.)

Performance:
Maximum Speed: 211 mph (340 kph) at 9,840 ft. (3000m)
Cruise Speed: 183 mph (295 kph)
Range: 2,950 miles (4750km)
Initial Climb: N/A
Endurance: N/A
Service Ceiling: 19,360 ft. (5900m)


---

Armament:
One 7.92mm MG 15 machine gun in bow turret, one MG 15 in tail turret and one 20mm MG 151/20 or 30mm MK 103 cannon in dorsal turret behind wing.

Bomb Load:
Underwing racks for twelve 110lb. (50kg) bombs or other stores.

---
Comments
Originally designed for the Netherlands and by 1940 a total of 11 airframes had been delivered. 26 additional airframes were built under license. After Germany invaded the Netherlands production continued for the Luftwaffe as well as being put into production with the Potez-CAMS factory at Sartrouville in 1941. The Luftwaffe recieved 170 airframes from Holland and a further 48 from France. After Germany's defeat the CAMS factory continued in production, making a further 20 aircraft to augment ex-Luftwaffe machines in Aéronavale service, bringing the total to more than 60. These aircraft remained in service until 1955. The remaining aircraft were sold to Spain to augment the dozen purchased from Germany in 1944. These were the last large flying boats in European operation.
---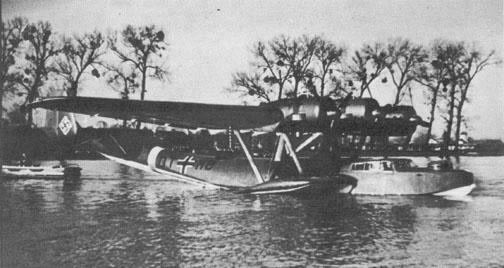 ---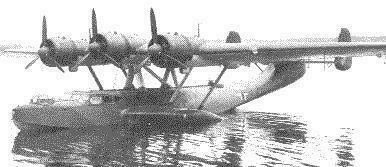 ---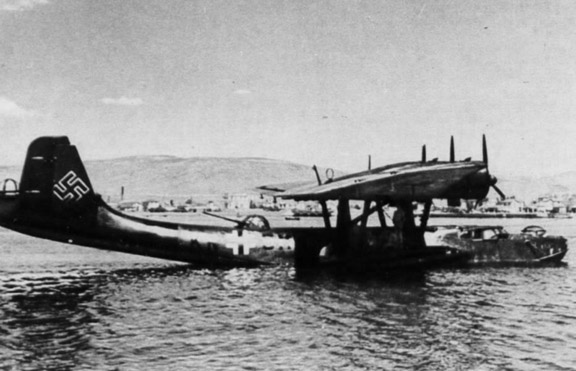 ---
Sources:
Gunston, Bill -
The Encyclodepia of the Worlds Combat aircraft
, 1976, Chartwell Books, Inc., New York
Gunston, Bill & Wood, Tony -
Hitler's Luftwaffe
, 1977, Salamander Books Ltd., London
Donald, David -
The Complete Encyclopedia Of World Aircraft
, 1997, Brown Packaging Books Ltd., London
---
LUFTWAFFE RESOURCE CENTER
>
SEAPLANES
>
PREVIOUS PAGE
---