---
LUFTWAFFE RESOURCE CENTER
>
SEAPLANES
>
PREVIOUS PAGE
---
DORNIER Do 15
---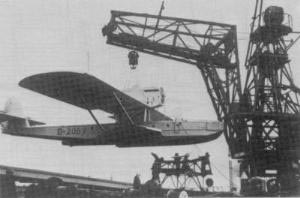 ---
Type: Reconnaissance flying boat
Origin: Dornier Metallbauten GmbH, Friedrichshafen


---

Engine:
BMW VI 7-3 V12 Water-cooled
Horsepower: 750hp Number: Two


---

Dimensions:
Wing span: 23.19m (76 ft. 1½ in.)
Wing Surface Area: N/A
Length: 18.19m (59 ft. 8½ in.)
Height: 5.50m (18 ft. ½ in.)
Stabilizer Span: N/A

Weights:
Empty: 5,385kg (11,872 lbs.)
Loaded: 8,000kg (17,637 lbs.)

Performance:
Maximum Speed: 137 mph (220 kph)
Cruise Speed: N/A
Range: 2,200km (1,367 miles)
Initial Climb: N/A
Endurance: N/A
Service Ceiling: N/A


---

Armament:
Bow & dorsal MG 15's

Bomb Load:
Underwing racks for four 110lb. (50kg) bombs or other stores.

---
Comments
The Wal (Whale) was one of the most famous flying boats of the period between the world wars, some 30 being delivered for the Luftwaffe in 1935. Eventually these were replaced by the Do 18 and the Wal was relegated to training roles.
---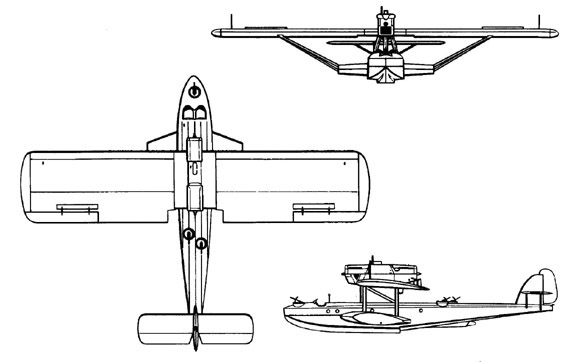 ---
Sources:
Gunston, Bill & Wood, Tony -
Hitler's Luftwaffe
, 1977, Salamander Books Ltd., London
---
LUFTWAFFE RESOURCE CENTER
>
SEAPLANES
>
PREVIOUS PAGE
---