---
WARBIRDS RESOURCE GROUP
>
IJARC
>
FIGHTERS
>
PREVIOUS PAGE
---
Nakajima J1N Gekko
"Moonlight"
---

---
Type: Night Fighter
Origin: Nakajima
Crew: Two
Allied Code Name: Irving
Models: J1N1-C, S, Sa, R, F
First Flight: N/A
Service Delivery: N/A
Final Delivery: N/A
Production: 479


---

Powerplant:
J1N1-S:
Model: Nakajima Sakae 21
Type: Air-Cooled radial
Number: Two Horsepower: 1,130 hp


---

Dimensions:
Wing Span: 55 ft. 8¼ in. (16.98m)
Length: 41 ft. 10¾ in. (12.77m)
Height: 13 ft. 1½ in. (3.99m)
Wing Area: 430.57 sq. ft. (40.00m²)

Weights:
Empty: 10,692 lb (4850 kg)
Max. Loaded: 18,045 lb (8185 kg)

Performance:
Max. Speed: 315 mph (507 kph) at 19,030 ft
Service Ceiling: 30,580 ft. (9320m)
Range: 2,348 miles (3780 km)


---

Armament: J1N1-S
Four 20mm Cannon mounted in obliquely mounted pairs, one set upwards, the other down.


---

Variants:
J1N1-C/R: Long-Range reconnaissance version with reduced fuel tankage (though provisions for external tanks were made), and armament consisting of a single 13mm machine gun firing to the rear.

J1N1-F: J1N1-R with 13mm machine gun replaced with 20mm cannon.

J1N1-C KAI: Prototype nightfighter. Entered production as J1N1-S.

J1N1-S: Nightfighter.

J1N1-Sa: J1N1-S with downward firing cannons deleted.

---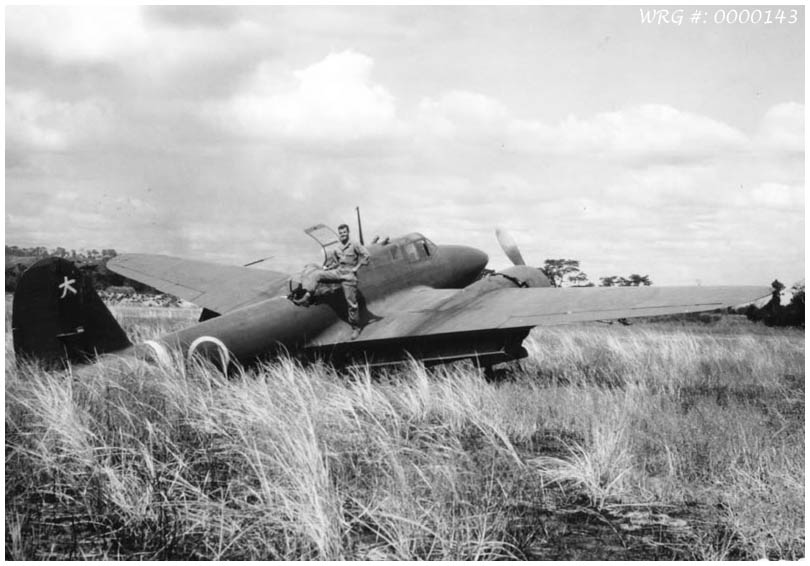 Nakajima J1N Gekko "Moonlight" abandoned.
[Source: Jack Cook Collection]

---
Sources:
The Complete Encyclopedia of World Aircraft
, 1997, Barnes & Nobles Books, ISBN: 0 7607 0592 5

---
WARBIRDS RESOURCE GROUP
>
IJARC
>
FIGHTERS
>
PREVIOUS PAGE
---