---
WARBIRDS RESOURCE GROUP
>
IJARC
>
RECON
>
PREVIOUS PAGE
---
Nakajima C6N Saiun
"Iridescent Cloud"
---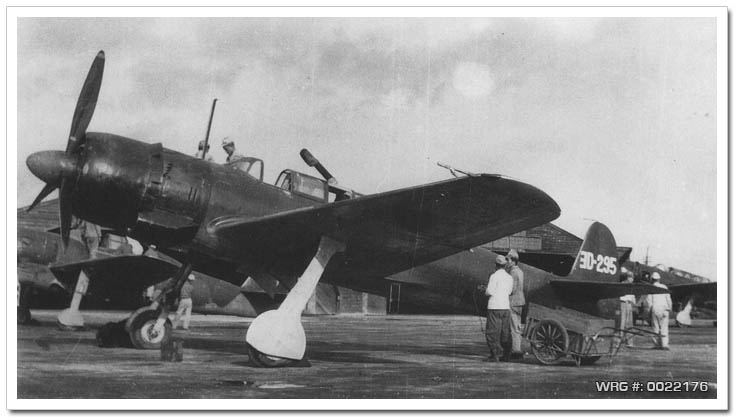 ---
Type: Carrier Based Reconnaissance Aircraft
Origin: Nakajima
Crew: Three
Allied Code Name: Myrt
Models: C6N1, C6N1-S, & C6N2 prototype
First Flight: May 15, 1943
Service Delivery: Summer 1944
Final Delivery: August 1945
Production: 463


---

Powerplant:
C6N1:
Model: Nakajima NK9H Homare 21
Type: Air-Cooled radial
Number: One Horsepower: 1,990 hp

C6N2:
Model: Nakajima Homare Turbocharged
Type: Air-Cooled radial
Number: One Horsepower: 1,980 hp

Dimensions:
Wing Span: 41 ft. 0 in. (12.50m)
Length: 36 ft. 1 in. (11.00m)
Height: 12 ft. 11½ in. (3.95m)
Wing Area: 274.49 sq. ft. (25.50m²)

Weights:
Empty: 6,543 lb (2968 kg)
Loaded: 11,596 lb (5260 kg)

Performance:
Max. Speed: 379 mph (610 kph) at 20,015 ft.
Service Ceiling: 35,235 ft. (10,740m)
Range: 3,299 miles (5310 km)


---

Armament:
One 7.7mm machine gun in rear cockpit.

---
Comments:
The Nakajima C6N Saiun was a carrier-based reconnaissance aircraft used by the Imperial Japanese Navy Air Service in World War II. Advanced for its time, it was the fastest carrier-based aircraft put into service by Japan during the war. The Allied reporting name was Myrt.
Small numbers of C6N1s were converted into the C6N1-S nightfighter. Only one C6N2 was built as a prototype but did not reach production.

---
---
Sources:
The Complete Encyclopedia of World Aircraft
, 1997, Barnes & Nobles Books, ISBN: 0 7607 0592 5
---
WARBIRDS RESOURCE GROUP
>
IJARC
>
RECON
>
PREVIOUS PAGE
---