---
WARBIRDS RESOURCE GROUP
>
IJARC
>
BOMBERS
>
PREVIOUS PAGE
---
Mitsubishi Ki-51
---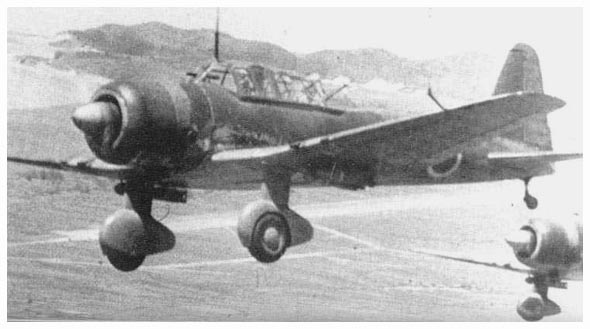 ---
Type: Ground-Attack
Origin: Mitsubishi
Crew: Two
Allied Code Name: Sonia
Models: Ki-51
First Flight: Summer 1939
Service Delivery: N/A
Final Delivery: N/A
Production: 2,385
Mitsubishi: 1,472
Army Air Arsenal at Tachikawa: 913


---

Powerplant:
Model: Mitsubishi Ha-26-II
Type: Radial piston engine
Number: One Horsepower: 940 hp


---

Dimensions:
Wing Span: 39 ft. 8¼ in. (12.10m)
Length: 30 ft. 2¼ in. (9.20m)
Height: 8 ft. 11½ in. (2.73m)
Wing Area: 258.56 sq. ft. (24.02m²)


Weights:
Empty: 4,129 lb (1873 kg)
Max. Take-Off: 6,437 lb (2920 kg)

Performance:
Max. Speed: 264 mph (425 kph) at 9,845 ft.
Initial Climb: N/A
Service Ceiling: 27,130 ft. (8270m)
Max. Range: 659 miles (1060 km)


---

Armament:
Two 7.7mm machine guns firing forward (early models).
Two 12.7mm machine guns firing forward (later models).
One 7.7mm machine gun manually aimes from rear cockpit.

Bomb Load:
441 lb. (200 kg) of ordnance.

---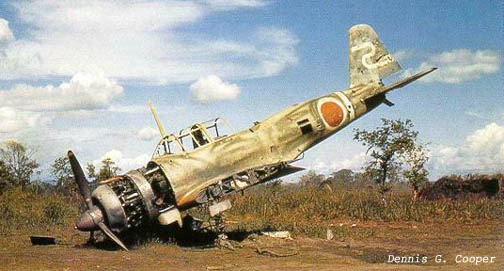 An abandoned airframe from the 1st. Chutai, 1st Sentai, Japanese Imperial Air Force, Hollandia, New Guinea.

---
Sources:
The Complete Encyclopedia of World Aircraft
, 1997, Barnes & Nobles Books, ISBN: 0 7607 0592 5
---
WARBIRDS RESOURCE GROUP
>
IJARC
>
BOMBERS
>
PREVIOUS PAGE
---