---
BRITISH AVIATION RESOURCE CENTER
>
BOMBERS
>
WHITLEY
>
PREVIOUS PAGE
---
Armstrong Whitworth Whitley
Operational History
The Whitley first entered service with No. 10 Squadron in March 1937, replacing Handley Page Heyford biplanes, and by the outbreak of the Second World War, seven squadrons were operational with the Whitley. The majority were flying Whitley IIIs or IVs as the Whitley V had only just been introduced.
Along with the Handley Page Hampden and the Vickers Wellington, Whitleys bore the brunt of the early fighting, and saw action on the first night of the war when they dropped leaflets over Germany. Amongst the many aircrew who flew the Whitley in operations over Germany was the later to be famous Leonard Cheshire who spent most of his first three years at war flying Whitleys. However, unlike the Hampden and Wellington – which met specification B.9/32 for a day bomber – the Whitley was always intended for night operations, and so did not share the early heavy losses received in attempted daylight raids on German shipping early in the war. Along with Hampdens, the Whitley made the first bombing raid on German soil on the night of 19/20 March 1940, attacking the Hornum seaplane base on the Island of Sylt. Whitleys also carried out the first RAF raid on Italy in 11/12 June 1940.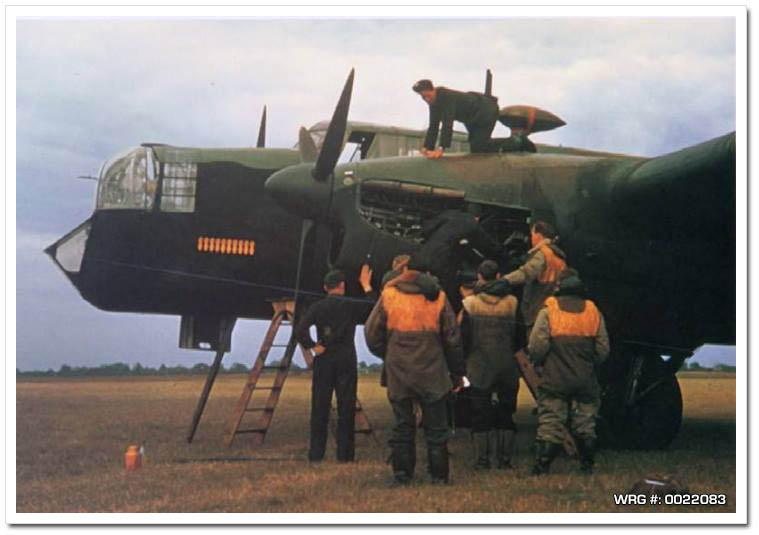 [Source: WWII Aircraft Crash Sites]
As the oldest of the three bombers, the Whitley was obsolete by the start of the war, yet over 1,000 more were produced before a suitable replacement was found. A particular problem with the twin-engine aircraft was that it could not maintain altitude on one engine. With Bomber Command, Whitleys flew 8,996 operations, dropped 9,845 tons (8,931 tonnes) of bombs with 269 aircraft lost in action. The Whitley was retired from all front line service in late 1942 but it continued to operate as a transport for troops and freight, as well as for paratroop training and towing gliders. No. 100 Group RAF used Whitleys to carry airborne radar and electronic counter-measures.
The British Overseas Airways Corporation operated 15 Whitley Mk Vs converted into freighters in 1942. Running night supply flights from Gibraltar to Malta, they took seven hours to reach the island, often landing during air attacks. They used large quantities of fuel for a small payload and were replaced in August 1942 by the Lockheed Hudson, with the 14 surviving examples being returned to the Royal Air Force.
The long-range Coastal Command Mk VII variants were among the last to see front line service, with the first kill attributed to them being the sinking of the German U-boat U-751, on 17 July 1942 in combination with a Lancaster heavy bomber. Having evaluated the Whitley in 1942, the Fleet Air Arm operated a number of modified ex-RAF Mk VIIs from 1944–46 to train aircrew in Merlin engine management and fuel transfer procedures.
---
Sources:
Gunston, Bill -
The Encyclodepia of the Worlds Combat aircraft
, 1976, Chartwell Books, Inc., New York
Green, William -
War Planes Of The Second World War - Fighters - Vol. 2
, 1961, Hanover House, New York
Wikipedia
---
BRITISH AVIATION RESOURCE CENTER
>
BOMBERS
>
WHITLEY
>
PREVIOUS PAGE
---