---
BRITISH AVIATION RESOURCE CENTER
>
FIGHTERS
>
PREVIOUS PAGE
---
HAWKER TEMPEST
---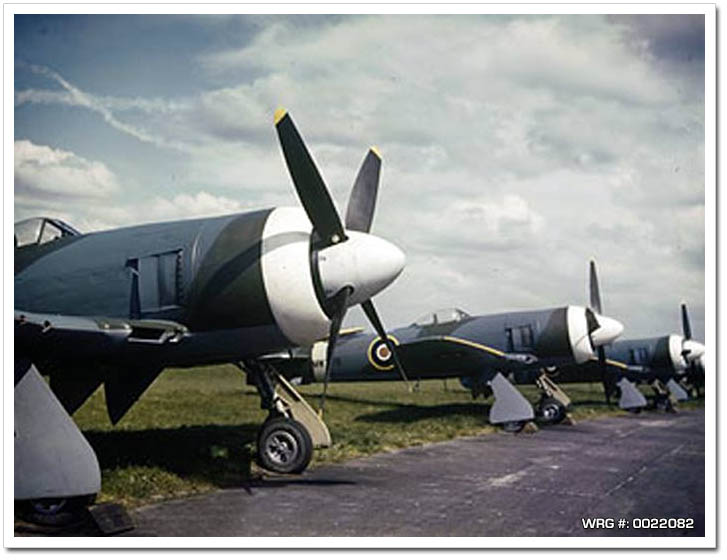 [Source: WWII Aircraft Crash Sites]

---
In an effort to correct problems with compressibility encountered with the wing design of the Hawker Typhoon, extensive changes were made in the design. These included a new wing cross section that became much thinner and spitfire like. The engine was also changed and the cannon were buried within the wing. This radically altered design was used as the template for the Typhoon II specification but it was eventually decided that the design was so different that a new designation was warranted. In this manner the Tempest was born.
The Tempest proved to be quite adept at downing V-1 flying bombs, accounting for over 1/3 of those shot down in 1944. Eventually the Mark II (developed after Mk. V & VI) entered service in November 1945 with production being handled by Gloster, then Bristol before reverting back to Hawker.
The Mark II was redesignated the F.2 and served until 1953. 89 of these were then passed on to India and an additional 24 new airframes were manufactured for Pakistan. A few Mk V & VI (redesignatedpost-war as F.5 and F.6) continued to serve after wars end as target tugs.
- Gallery
- Specifications

---
BRITISH AVIATION RESOURCE CENTER > FIGHTERS > PREVIOUS PAGE

---