---
WARBIRDS RESOURCE GROUP
>
BRITISH AVIATION
>
BRIGAND
>
PREVIOUS PAGE
---
BRISTOL BRIGAND
Design & Development
In 1942 the British Air Ministry released specification H.7/42, calling for a replacement for the Bristol Beaufighter. This replacement was to be faster than the Beaufighter and capable of long-range torpedo attacks and anti-shipping strikes. The design team at Bristol Aeroplane Company, led by Leslie J. Frise, came up with the Bristol Type 164.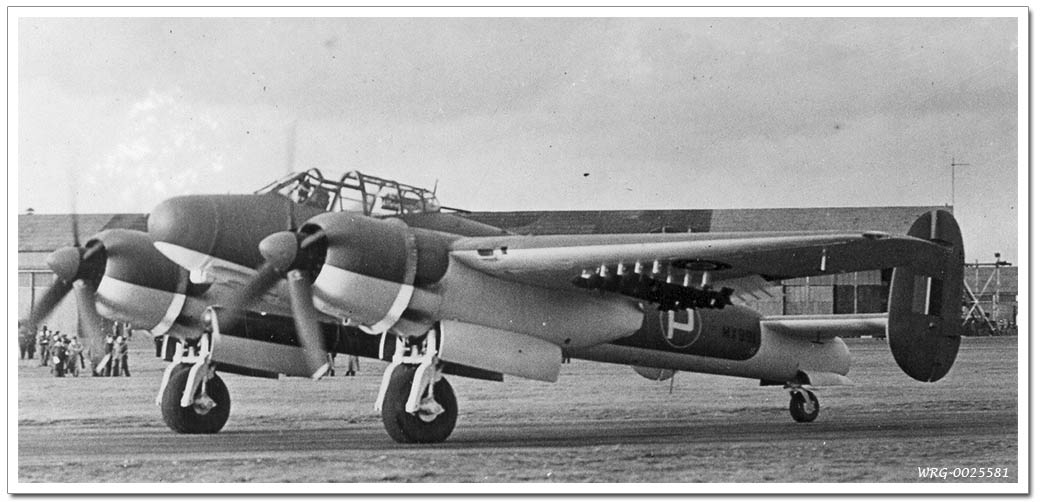 Bristol Brigand/MX991.
The Brigand design used the wings, undercarriage and tail assemblies from the Bristol Buckingham mated to a new fuselage with a oval cross section. The three person crew was grouped together in the cockpit and consisted of the pilot, a navigator/bombadier, and a gunner who also served as the radio-operator. As the Type 164 entered production the specifications changed and the role of the Brigand changed to bomber. However, the first 11 Brigands produced were completed as torpedo bombers. These aircraft were assigned to RAF Coastal Command from 1946-1947 before eventually being converted to the standard bomber configuration.
---
Sources:
Gunston, Bill -
The Encyclodepia of the Worlds Combat aircraft
, 1976, Chartwell Books, Inc., New York
Green, William -
War Planes Of The Second World War - Fighters - Vol. 2
, 1961, Hanover House, NY
---
WARBIRDS RESOURCE GROUP
>
BRITISH AVIATION
>
BRIGAND
>
PREVIOUS PAGE
---