---
BRITISH AVIATION RESOURCE CENTER
>
BOMBERS
>
PREVIOUS PAGE
---
BLACKBURN SHARK
---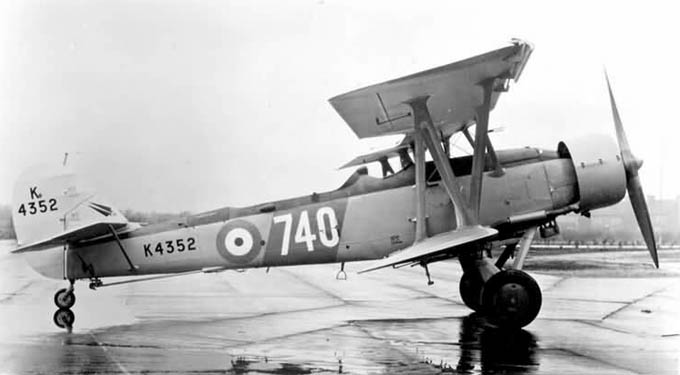 ---
Type: Torpedo Bomber/Recon
Origin: Blackburn
Models: Shark I-III
Crew: 3
First Flight: August 24, 1933
Service Delivery: -
Production Termination: -
Number Produced: 237
16 Mk. I, 126 Mk. II, 95 Mk. III


---

POWERPLANT:
Shark I
Model: Tiger IV
Type: Radial
Number: One Horsepower: 700 hp
Shark II & III
Model: Tiger VI
Type: Radial
Number: One Horsepower: 760 hp


---

Dimensions: Shark III
Wing span: 46 ft 0 in (14.02m)
Length: 35 ft 3 in (10.74m)
Height: N/A
Wing Surface Area: 489 sq. ft (45.43m²)

Weights: Shark III
Empty: 4,153 lb (1,885 kg)
Loaded: 7,323 lb (3,325 kg)

Performance: Shark III
Maximum Speed: 162 mph (261 kph)
Cruising Speed: -
Initial Climb: 1,350 ft/min (6.86m/sec)
Service Ceiling: 20,400 ft (6,218m)
Range: 680 miles (1, 094 km)


---

Armament:
One .303 Vickers machine gun fixed forward.
One .303 Vickers K in ring mount.

Payload:
1,500 lb torpedo or equivelant bomb load.

---
The Blackburn Shark was a carrier-borne torpedo bomber built by the Blackburn Aircraft company. It first flew on August 24, 1933 and went into service with the Fleet Air Arm, Royal Canadian Air Force, Portuguese Navy, and the British Air Observers' School. The type was obsolete by 1937 and in 1938 it began to be replaced by the
Fairey Swordfish
.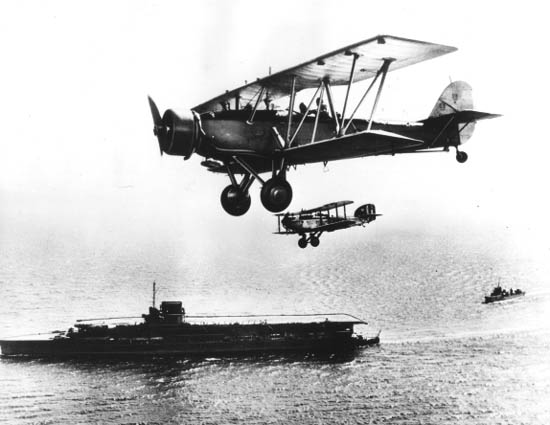 Fleet Air Arm Blackburn Shark in company with a Westland Wapiti, seen flying over HMS Courageous.
---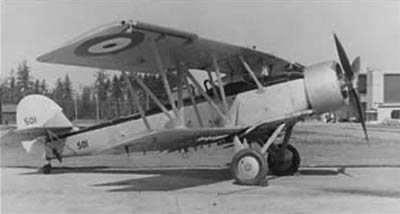 ---
BRITISH AVIATION RESOURCE CENTER
>
BOMBERS
>
PREVIOUS PAGE
---