MEMBER SITES

Warbird discussion forums

Warbirds-Online
Warbird News and commentary.

Warbird Registry
The histories of individual warbirds.
---
RESOURCE CENTERS
– U.S.A.A.F
– U.S. NAVY
– LUFTWAFFE
– JAPANESE
– RUSSIAN
– VIETNAM ERA
– ALLIED

---
OTHER SECTIONS
WHATS NEW
ARTICLES
STAFF
REVIEWS
PX STORE
FAQ
CONTACT US
SUPPORT THE SITE
LINKS
MAIN INDEX >
EXPERIMENTAL/PROTOTYPES
---
MILES M.52
---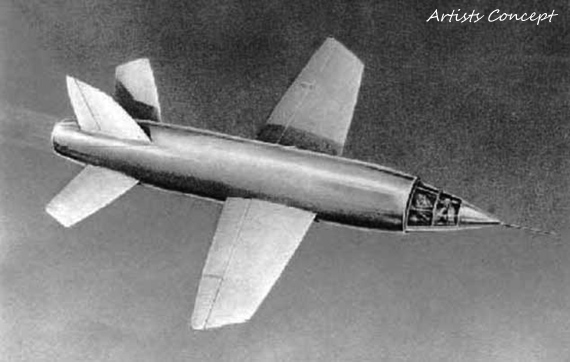 ---
The Miles M.52 was a turbojet powered supersonic research aircraft project designed in the United Kingdom in the mid 1940s. Design work was undertaken in secrecy between 1942 and 1945. In 1946 the Air Ministry prudently but controversially changed the project to a series of unmanned rocket powered scale aircraft, launched from a modified de Havilland Mosquito. In a successful test flight Mach 1.38 was achieved by a scale model in normally controllable transonic and supersonic level flight, a unique achievement at that time which validated the aerodynamics of the the M.52. At that point the ministry cancelled that project and issued a new requirement which was to result in the English Electric Lightning. Work on the afterburning version of the Power Jets W.B.2/700 turbojet was also cancelled and the Power Jets company was incorporated into the National Gas Turbine Establishment.

---
BRITISH AVIATION RESOURCE CENTER > EXPERIMENTAL/PROTOTYPES > PREVIOUS PAGE

---