---
BRITISH AVIATION RESOURCE CENTER
>
EXPERIMENTAL/PROTOTYPES
>
PREVIOUS PAGE
---
GLOSTER E.1/44
---

Gloster E.1/44 with original tail unit circa 1944.
The Gloster E.1/44 was a British single engined jet fighter design of the Second World War which came about because of low availability of jet engines but was not completed in prototype form until after the war and never entered production.


Gloster E.1/44 with modified tail unit.

---
MAIN INDEX >
EXPERIMENTAL/PROTOTYPES
---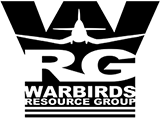 A WARBIRDS RESOURCE
GROUP WEBSITE
---
HOW CAN I
SUPPORT
THIS SITE?
(Click Here For Info)
---
---